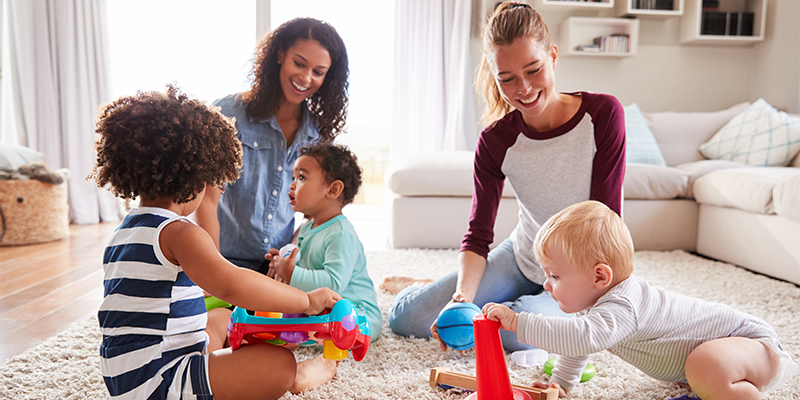 Vroom provides interactive tools and resources that highlight the science behind early brain development, showing parents how they can turn everyday activities like bath time and meal time into opportunities that build their children's brains. The Vroom Partnership at Child Care Aware® of America is made up of Child Care Resource and Referral Agencies who educate and provide Vroom resources to families, providers, and organizations in their communities so they too understand the importance of brain development during the first five years of life. Learn more about Vroom here.
Family Connections MT is a Child Care Resource and Referral (CCR&R) agency in the very large and mostly rural state of Montana. The distance from our most northwest corner to our most south east corner is the same distance between Chicago and Washington DC, and in the last census had finally reach the million people mark. We serve two regions of the state for a total of 23 counties running from the base of the Rocky Mountain front through the northern half of the state to the North Dakota boarder and serve 5 of our 7 Indian reservations.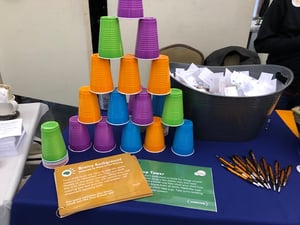 We are the second CCR&R agency in Montana to be a Vroom Ambassador and are honored to carry on the tradition of sharing Vroom science with our provider partners, the families they serve and throughout the community with whom we partner with to create an environment in which children and families have access to opportunities to succeed.
Our role as Vroom Ambassadors has allowed us to support our early childhood care and education professionals in strengthening their family engagement programs, a key component in our state's quality rating improvement system, and building those trusted relationships that support young children's learning at home, in the community, and while they are in out of home care.
As a CCR&R staff, we began our journey by exploring brain development and the ways everyday interaction support the connections of neurons and how we could support the families we interact with to use the Vroom activities in their own everyday interactions. We created a list of ways we could incorporate the Vroom information into our referral programs and our case management interactions. We looked to social media and our website, as well as our online resources, to further influence our families to use the Vroom resources to build their children's brain power.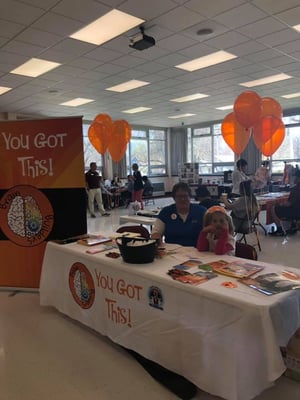 With our internal plan in hand, we headed out to reach families where they were. Our Professional Development Specialists, armed with Vroom resources and enthusiasm, we recruited child care providers throughout the regions to become Trusted Messengers. We provided technical support resources and engagement ideas, on-going check-ins, elevator speeches, and sharing at family events. It was a success! There are six family/group providers and five centers currently using and sharing the Vroom app and materials in the facilities – and the ripples are radiating out to more and more to jump on the Vroom "wagon."
As the enthusiasm within our child care providers grew, so did the interest within our community for Vroom information. The first non-traditional business to embrace sharing Vroom was a local bank – they have placed Vroom tips and brain science on all the lollipops they hand out at their teller window – at all three bank branches! That's about 3000 touch points a month! Our City County Health department WIC office is sharing Vroom information with all those they interact with. Benchmark ,the agency that provides intervention services, is one of our Trusted Messengers, sharing the Vroom app throughout their service area. The Great Falls Chamber of Commerce has asked us to present Vroom to several of their Business Networking groups.
Our favorite sharing of Vroom information to families, providers, and those within our community is our super fun Vroom "Brain Building Booth" that we bring to community events! It's at these events that we share the tip cards, orange brains, lollipops and orange brain building Playdough. We have built many positive relationships with families and supported them as they download the app on the spot. Our "Brain Building Booth" has been to the Preschool Expo, Mighty Kids Fest, the public schools Indian Education for All Pow Wow, and many more.
Being a Vroom Ambassador for Child Care Aware® of America has opened the door to many opportunities to build relationships with our partner agencies, strengthen family engagement, and share the importance of early development with those throughout the great state of Montana. We are definitely using the strength of our community to support exceptional childhood experiences!