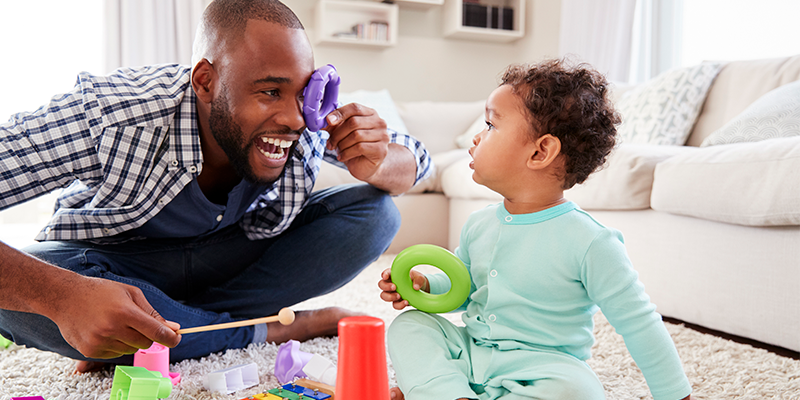 Vroom provides interactive tools and resources that highlight the science behind early brain development, showing parents how they can turn everyday activities like bath time and meal time into opportunities that build their children's brains. The Vroom Partnership at Child Care Aware® of America is made up of Child Care Resource and Referral Agencies who educate and provide Vroom resources to families, providers, and organizations in their communities so they too understand the importance of brain development during the first five years of life. Learn more about Vroom here.
For more than half a century, Early Childhood Alliance (ECA) has provided programs and services to meet the early childhood education needs of families and children, first in Fort Wayne/Allen County, and now across northern Indiana.
Being a Vroom Ambassador has added such value to the work we do at ECA. We have strong family engagement programs that align well with Vroom in providing awareness and education to families in supporting their child's early learning and development.
Some of these programs include:
Birthing Center Gift Bags and Mailing program where all families delivering at our local hospital receive information about downloading the app
Books & Docs, providing books to children at well child checks. On each book we adhere the JoinVroom.org sticker
Parents as Teachers, our home visiting program, where educators share the varied resources based on each family's needs and preferences
We have found Vroom to be a perfect resource to support partnerships with early care and education providers and community messengers in helping families see "they already have what it takes" to nurture their child's early learning.
As a way to help our Child Care Resource & Referral staff become familiar with Vroom and learn about the many ways in which they can share this resource, we provided an interactive orientation to introduce them to the "why" behind Vroom. Staff brainstormed about the ways to use Vroom, and feedback after they had tried the app and become familiar with the tools was very positive. Key points were about how easy it would be to encourage stakeholders, early care and education providers, and families to use Vroom as a simple, fun and impactful way to interact with young children.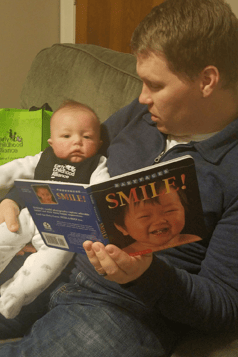 Partnerships have been strengthened with community organizations who also believe in strengthening the health and well-being of children and their families. ECA has partnered with local WIC and Super Shot Clinics to provide families with the messaging, resources, and tools that can help families create brain building moments with their children. With each organization, we will provide a looping video of a sample of Vroom's most popular video clips, posters for clinic waiting rooms, and showcasing Vroom on their social media platforms as well.
Not only are we meeting families where they are, but also looking for innovative ways to help educate and encourage other groups at large to learn about the critical period of development, prenatally through the first three years of life. One exciting way we have started this work is sharing Vroom through local early learning coalitions in hopes to spread more broadly access to Vroom and its tools.
Vroom has a role in ECA carrying out our agency mission -- to build better futures for young children by promoting and providing quality early childhood education and services for families, early childhood professionals and the community. We are striving to use resources such as Vroom, to pave the way to create a community culture that sees the value in nurturing families and our youngest citizens to build strong communities.