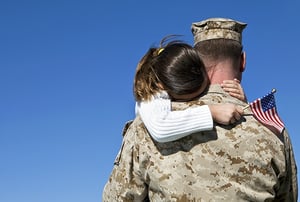 The extreme cost of child care in the United States is a highly debated and recognized economic concern. According to Child Care Aware® of America, child care is unaffordable in 49 states plus the District of Columbia. Though it seems like there aren't currently many assistance programs in place, legislators have taken notice of the issue and have not only put several in place but are also working on developing new ones every day.
The current programs can only help if the families in need actually know they exist and utilize them. There are programs like the employer-based Dependent Care Flexible Spending Account (FSA) that can be used to cover before and after-school care costs but aren't utilized by working families as much as they should be. A data analysis from Care.com shows that, regarding a survey conducted, only 1 in 3 parents were aware of the FSA savings options, while 59 percent admitted they don't know how much they spend on their children each year. Though there is a lack of use within the program, it doesn't necessarily mean it's a failure. Any policy that is available to be utilized by families is a step in the right direction. By further educating consumers and having new easy-to-use policies, legislators can continue their progress in the right direction.
Legislators have also begun making great progress toward a unified policy that would greatly benefit parents everywhere. Two congressmen, a republican and a democrat, have combined their efforts and proposed a new bill intended to help ease the cost of child care. Congressmen Yoder (R-KS) and Murphy (D-FL) have introduced the Promoting Affordable Childcare for Everyone (PACE) Act. The PACE Act looks to lightly adjust tax credits and spending-account limits to help families afford child care. Business insider has written an article that analyzes the PACE Act and its specifics. The PACE Act will increase the refundable credit for low-to-middle income families and, in turn, increase the number of parents that can afford to go to work. This isn't the first bill introduced with a combined effort either. The previous bills were criticized for mostly benefiting high-income families, but more bills have been aimed at reducing the cost of child care as a whole. This bill, more than its predecessors, isn't too extreme for either party. The combined efforts of its construction may give it the support needed to be supported widely. The bill has potential but that doesn't mean it is guaranteed success. If it does pass, however, it will be a milestone not only for productive and combined policy making but also for a functional child care assistance programs.
Join us in telling Congress to include child care in the tax reform package!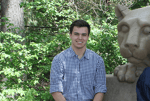 Our intern, Antonio, shared his thoughts on child care aids.