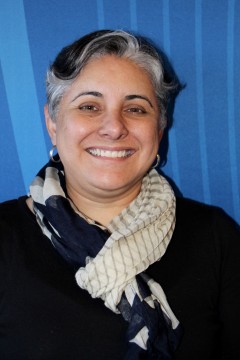 WASHINGTON, D.C. — Yvette Sanchez Fuentes has joined Child Care Aware of America's (CCAoA) policy team as the deputy chief of public policy. She brings with her extensive experience in providing services to young children from low-income families as well fighting for policies that strengthen communities through access to affordable child care. Sanchez Fuentes will provide leadership and outreach to the government, CCAoA membership and the general public on issues relating to the early child care and education system. She will also refine and lead CCAoA's policy and advocacy strategy.
"We are thrilled to welcome Yvette to the team," said Lynette Fraga, executive director of Child Care Aware of America. "Today, nearly 11 million children under the age of five are in some type of child care setting every week, solidifying early education and child care as a central issue to families across the country. Yvette's in-depth experience with these issues locally, at the state level, nationally and even internationally will bring a critical lens as Child Care Aware of America® continues to advocate for access to quality, affordable child care for all."
Previously, Sanchez Fuentes served as the Director for the Office of Head Start at the Administration for Children and Families (ACF) under the U.S. Department of Health and Human Services (HHS). She helped lead ACF's critically important mission of enriching the quality of early childhood development for our nation's most vulnerable children. Prior to her appointment, Yvette was the Executive Director of the National Migrant and Seasonal Head Start Association (NMSHSA). She worked with early education services, policies and resources for migrant and seasonal farm worker children and their families.
To learn more about Child Care Aware® of America's advocacy efforts visit usa.childcareaware.org/childcareworks or follow us on Twitter, Instagram and Facebook using #ChildCareWorks.
# # #
About Child Care Aware® of America
Child Care Aware® of America is our nation's leading voice for child care. CCAoA works with state and local Child Care Resource and Referral agencies (CCR&Rs) and other community partners to ensure that all families have access to quality, affordable child care. CCAoA leads projects that increase the quality and availability of child care, offer comprehensive training to child care professionals, undertake research, and advocate for child care policies that improve the lives of children and families. To learn more, visit usa.childcareaware.org. Follow them on Twitter @USAChildCare and on Facebook at facebook.com/usachildcare.