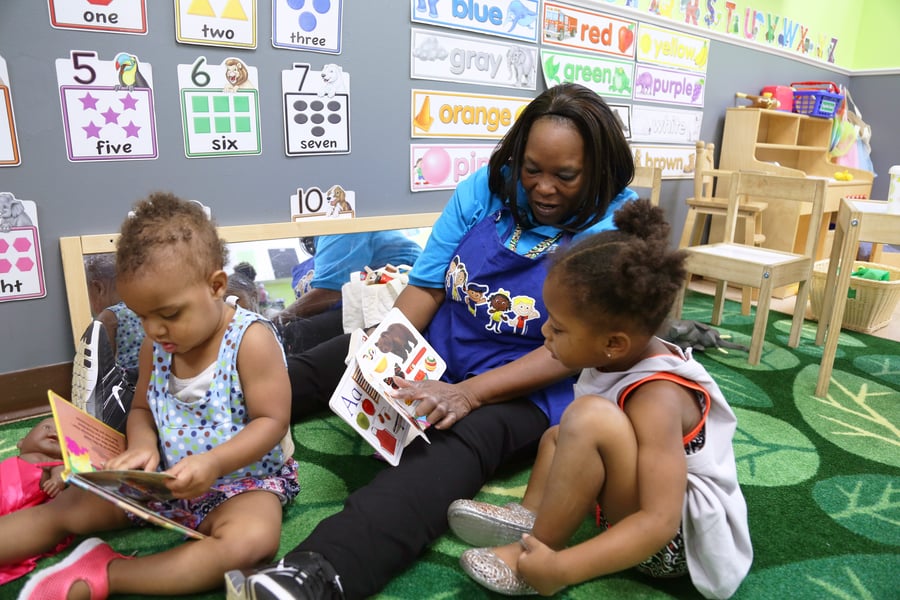 In 2017, the Early Learning Coalition of Orange County (ELOC), the not-for-profit agency tasked by the state of Florida to ensure young children's school readiness, which serves families and early childhood programs in the greater Orlando community, launched a new professional development (PD) program called LENA Grow as a way to increase quality in infant and toddler classrooms.
LENA Grow is an experiential PD program that couples feedback from "talk pedometer" technology with weekly coaching sessions to increase teacher-child interaction in the classroom. By measuring and providing targeted feedback on these interactions — which are one of the most predictive elements of child outcomes — LENA Grow helps teachers gain the skills and professional recognition to improve overall classroom quality in a simple, scalable format. The ELCOC initially funded the program using federal dollars designated for quality improvement and infant/toddler rooms, and has sustained it through fundraising activities such as their annual gala.
"Using LENA Grow was really eye-opening for us," Cindy Jurie, director of research and special projects, said. "We had some programs that were overall highly-rated for quality, but some of the classrooms were not at all providing what we would consider to be a high-quality, language-rich environment."
Those results track with data from classrooms using LENA Grow around the country. Analysis of an exploratory subset of data revealed that more than a third of children experienced just four or fewer talk interactions with a caregiver per hour, effectively spending their day in language isolation.
As the ELCOC expands the program and trains staff on how to increase conversation, they plan to evaluate Classroom Assessment Scoring System (CLASS) scores in rooms that have completed the program to see if there's any measurable difference in outcomes. Other sites using the program, such as Fort Worth Independent School District in Texas, have seen increases in key CLASS domains like Conceptual Development, Quality Feedback, and Language Modeling in rooms that used LENA Grow compared to rooms that didn't. Aggregated data from sites nationwide shows that children starting out below average that participated in LENA Grow experienced a 34% increase in brain-building conversational turns by the end of the program.
Now in their third year, the ELCOC has expanded the program to include all staff in participating infant/toddler classrooms, created a way for participants to earn Continuing Educational Unit (CEU) credits by completing the program, and implemented a community of practice model to help reinforce learnings from LENA Grow.
"We're excited about what we're seeing this year with the community of practice," Jurie said. "Teachers are really challenging themselves to make a difference each week with their language. When teachers understand the importance of language, and make the connection of how important their verbalizations are to facilitate serve-and-return interactions with young children, it's very powerful to watch. Some of our classrooms are at the level of talk that we'd optimally like to see, and that — from where we started — is enormously exciting."
Data from sites nationwide show that 93% of teachers who participated in LENA Grow report increased confidence in their teaching abilities, and 87% report increased job satisfaction.
To learn more about LENA Grow, please visit www.LENA.org/LENA-Grow.
---
About LENA
LENA is a 501(c)(3) public charity based in Boulder, Colorado. Its mission is to accelerate language development in children birth to three, in order to improve their cognitive, social, and emotional health and to close opportunity gaps. Used by researchers and clinicians all over the world, LENA technology measures a child's language environment and provides vital feedback to parents and professionals in programs dedicated to close the language, learning, and opportunity gap for children.
For more information, please visit LENA.org or contact Jess Simmons at 303-441-9048, or email jsimmons@lena.org.