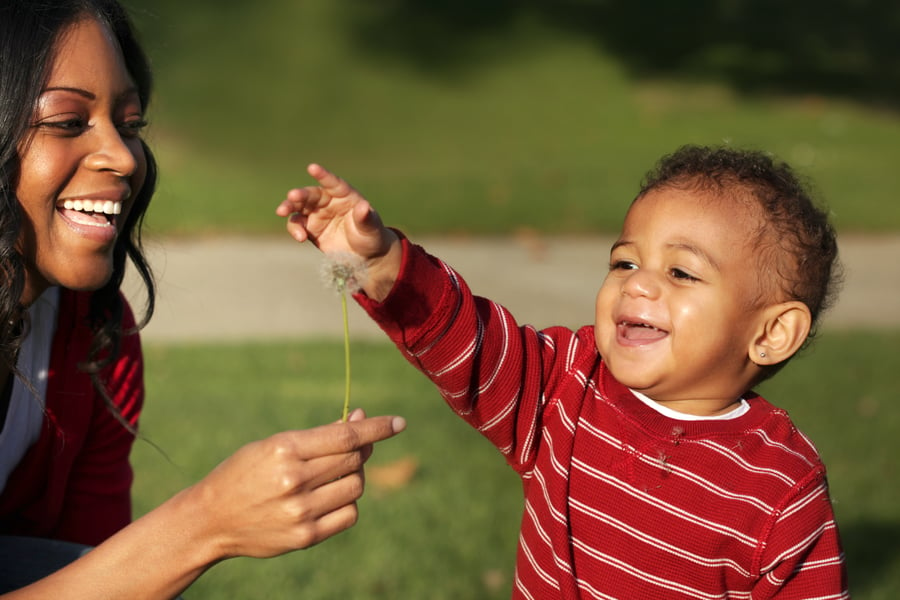 You do so much to support the kids in your care. It's not the kind of care you can put a price on in normal times, let alone during a public health crisis like the coronavirus pandemic. This is when all the handwashing lessons, the cover-your-mouth-when-you-cough lessons and the be-nice-to-your-neighbors lessons really matter. The support and leadership you provide will resonate for the rest of your kids' lives.
Now let First Book support you. We haven't experienced anything like COVID-19 before; none of us are quite sure how to respond. It's a good time to share the resources we have and to rely on each other when we can.
First Book has been supporting child care providers and educators for nearly three decades. We focus on providers who serve kids in need — the kids who may not have the same advantages as their counterparts in different, better-resourced neighborhoods. These kids probably don't have Internet access at home — or even books, for that matter. So any kind of remote, at-home engagement with these children requires work, innovation and creativity — which can be stressful on both the child and the provider.
That's where we'd like to extend our help. First Book is compiling a list of free resources that support both children and providers, from tech-free at-home activities to self-care suggestions. The list includes resources we created on our own, and other resources that the educators and providers we work with have found helpful. We are updating the list often. Please bookmark the page and check back often to see what's been added.
What kind of resources does First Book have?
First Book's resources are bilingual (English/Spanish) and leveled by grade, ranging from pre-K to eighth grade. They are intended to be fun family activities that require no preparation; boost reading, math and critical thinking skills; and keep kids happy and engaged. For example, for pre-K we offer:
Sound Games
Invite your child to find something in the environment that starts with the sound "m." Don't say the letter name but say the sound it makes (as in, mmmm that's good). MMMMMilk, MMMMMommy, MMMMug. Repeat with lots of different beginning sounds not saying the name of the letter. For example, "Can you find something that starts with the sound Mmmmm…?"
Make the game more challenging by adding in a counting element. "Can you find five things that start with the sound Sssssss?"
If you serve kids in need, please also consider adding your voice to our network of 450,000 providers and educators. You can learn more about First Book's response to coronavirus here.We look forward to working with you and supporting you during an unprecedented time of uncertainty and continuing to support you once it has passed.
Please share these resources widely and let us know how you have used them! If you would like to learn more about how to distribute resources across a large service area, send a message to partnerships@firstbook.org and someone will be glad to help. We're in this together.