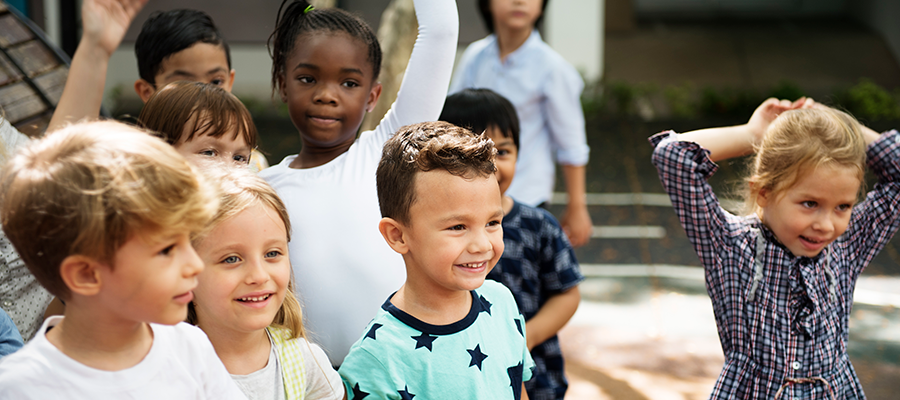 In the same way that the pandemic exacerbated the cracks in our child care system, COVID-19 also exacerbated the inequities that exist in our country and for children living in poverty. Data from the Children's Defense Fund shows that children are the poorest age group in America, with nearly 1 in 6 children, about 11.9 million, living in poverty in 2018. Additionally, the youngest children tend to be the poorest and 73% of children living in poverty are children of color.
The good news is that change is coming. Earlier this month, Congress passed and the President signed into law the American Rescue Plan (ARP), a $1.9 trillion COVID-19 relief package.
So, how does the American Rescue Plan help child poverty?
The plan includes $39 billion in child care relief funding in stabilization grants.
The ARP also provides an expansion of the Child Tax Credit to $3,600 for each child under 6 years old and $3,000 for each child between 6 and 17 years old. These payments are subject to family income. Sixty-eight million children, more than 93%, would benefit from this one-year expansion.
This provision would extend eligibility to 23 million children who previously did not benefit from the program because their families earned too little to carry tax liability. A study from the Center on Poverty and Social Policy has shown that this expansion could cut child poverty in half. Additional research found that poverty for Black children would be cut by 52%, by 45% for Latinx children and by 61% for children from Indigenous families. Other supports in the ARP for children and their families include an extension of the 15% increase to the Supplemental Nutrition Assistance Program benefits through September and $1,400 stimulus payments for individuals including children.
These additional supports in the ARP are critical because child care does not exist in a vacuum and child care funding alone cannot solve the problems the pandemic has exacerbated for providers, parents and children. Policies that support children and families inspire entire communities, which is why Child Care Aware® of America (CCAoA) calls for policies that are child-centered, family engaged, equity-driven and community-focused in our policy agenda.
Quality early education and care supports the whole child, including their social, emotional, physical and cognitive development while also creating a positive impact for families and communities. However, the housing instability and food insecurity that comes with living in poverty can hinder a child's development. Early childhood educators work hard to build close positive relationships with each child in their care and know firsthand how external factors impact how children behave and interact with their peers in child care.
When young children have access to safe and consistent housing, nutrition and high-quality early care and education, it leads to healthy development and school readiness. High-quality care can lead to lifelong benefits, but we must also ensure that children's basic needs are being met. Reducing child poverty strengthens the benefits of high-quality care.
As implementation of the ARP ramps up, it is important to think through how the different provisions of the package can work together to support the healthy development of children that providers serve every day.