Our policy agenda provides the compass that guides our efforts and keeps us driving toward our ultimate goal of serving all children, families and ECEs.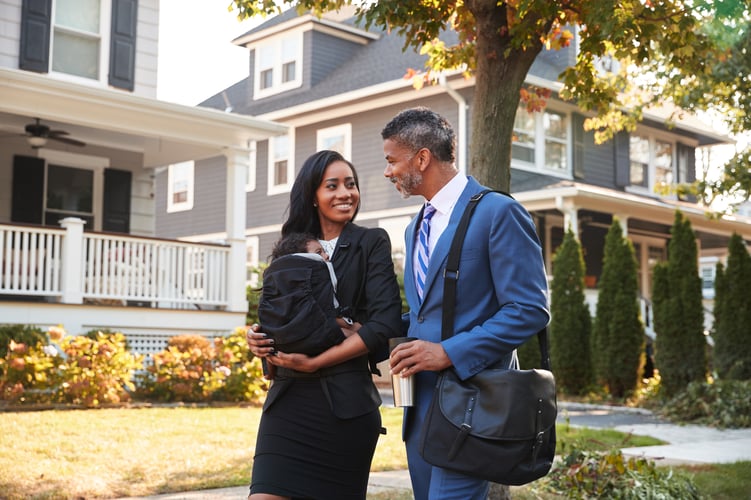 At Child Care Aware® of America (CCAoA), we have a vision for the future of child care: Every family in the United States has access to a high-quality, affordable child care system. The child care system supports children's growth, development and educational advancement and creates positive economic impact for families and communities.
The current reality, however, is that our child care system is broken. It does not work for early childhood educators (ECEs) who are doing the difficult and important work of caring for our youngest children without a living wage. It does not work for families who are trying to access affordable child care so they can participate fully in our economy. It does not work for employers who face challenges recruiting and retaining workers because of gaps in the child care system. And, most importantly, it does not work for children.

Too often, our children spend their days (and
increasingly, due to nonstandard hours work,
their nights) in substandard care. This problem
is particularly acute for children with disabilities,
living in rural areas, from low-income families,
from immigrant families, and other vulnerable
communities.
Our country still has a long way to travel to
achieve the CCAoA vision of a high-quality and
affordable child care system that is accessible to
all.


Fortunately, the national conversation around
child care has come out of the shadows and into
the forefront of public policy. More stakeholders
are joining the discussion – parents, providers,
employers and policymakers. These stakeholders
are coming together to make the argument that
without access to high-quality, affordable child
care, the opportunity for economic stability for
families, and the opportunity for economic growth
for communities, will remain out of reach. Our
communities need comprehensive policies that are
child-centered
,
family-engaged
,
equity-driven
and
community-focused
.


CCAoA takes these
policy goals as our guiding principles, directing our
advocacy work for America's children.
CCAoA is uniquely positioned to chart the course
toward an effective, equitable child care system.
This policy agenda provides the compass to
lead us on this journey, guiding our efforts and
keeping us driving toward the ultimate goals of
serving children, families and ECEs.
At this crucial time, when policymakers at all levels
are beginning to understand the role of child care
in our communities and in our economy, CCAoA
is a trusted leader in the fight for a child care
system that works for all. Looking forward, this
policy agenda will serve to guide our work with
stakeholders and partners to make such care a
reality for our nation's children.