Vroom has added value to the family and community engagement efforts of Child Care Aware of Northwest Arkansas (NWA), as it has reinforced our training on brain development. Most parents are happy to learn that they already "have what it takes" to help their children's brain development. Here's how we've used Vroom tips as conversation starters throughout the community and in our training workshops.
About Vroom
Vroom provides interactive tools and resources that highlight the science behind early brain development, showing parents how they can turn everyday activities like bath time and meal time into opportunities that build their children's brains. The Vroom Partnership at Child Care Aware® of America is made up of child care resource and referral agencies who educate and provide Vroom resources to families, providers, and organizations in their communities so they too understand the importance of brain development during the first five years of life.


Sharing Vroom with the Community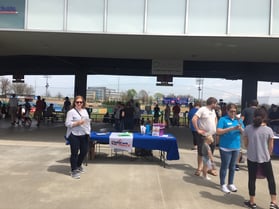 Child Care Aware of NWA has planned community events to bring awareness about Vroom and to inform parents that they have what it takes to help children with brain building moments. One event we held was during a Naturals Minor League baseball game and Rogers Literacy Night. We shared postcards with instructions on how to download the Vroom app to over 300 people. And, we held demonstrations on how user-friendly the app is to use.
On June 1, 2019, we hosted the Child Care Aware of NWA Child Care Conference which brought together over 200 child care providers. Kandi Novak, a Vroom Partnership Team member at Child Care Aware® of America, was a keynote speaker. She presented information about the Vroom initiative and was well received. After her presentation, many conference participants visited the Vroom booth and asked for more information about this initiative.


Sharing Vroom during Parent and Provider Classes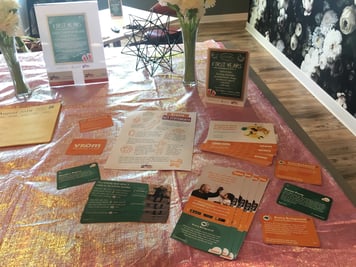 Child Care Aware of NWA has partnered with Ronald McDonald House to presents Vroom information during our parenting and child care providers classes. Hundreds of parents/guardians attend these weekly classes—most of whom have children five years old and under. Attendees usually download the Vroom app the same day of the class. Parents are often thankful to learn more about the science behind brain building. One parent stated, "I wish information like this was available when I had my first child."

Child care providers who attend our training classes enjoy learning about Vroom and plan to share it during their parent engagement nights. We provide them with virtual tool kit that allow them more opportunities to connect with parents while sharing the resources. As the new school year approaches, we look forward to continue sharing Vroom with providers and helping them use the tool kit during their future parent engagement events.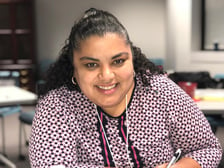 Rosa Brewer works at Child Care Aware of NWA as a Bilingual Specialist. Most of her time is spent assisting families finding child care. She is a Certified CPR instructor and also teaches child care provider and parenting classes. Home visiting is her passion and she spends a few hours every week as a parent advocate.
---