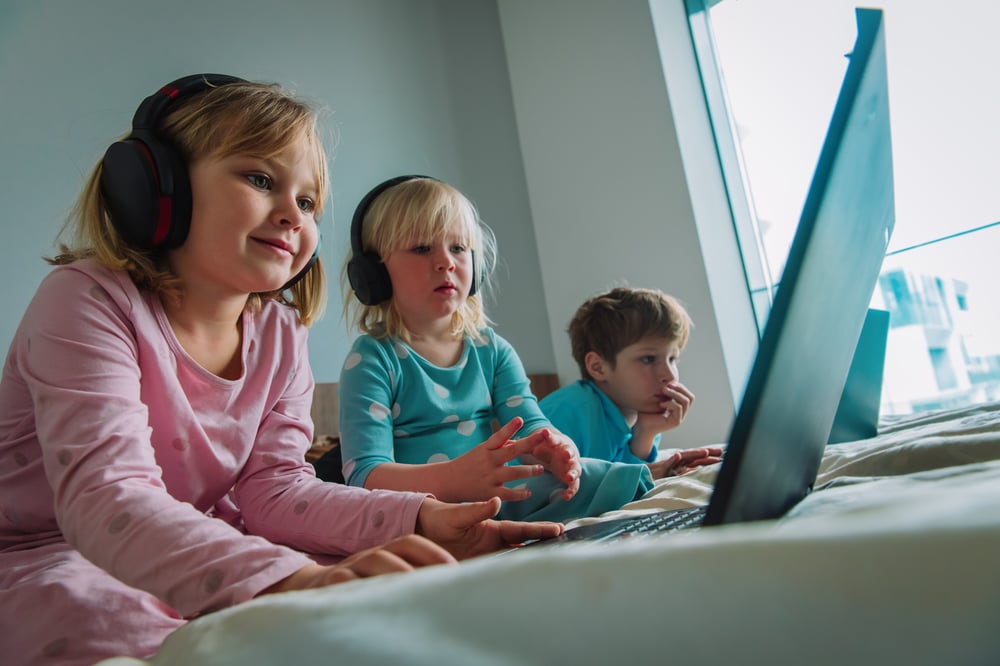 This fall, as schools make difficult decisions about when and how to reopen during the pandemic, families also face tough choices. Parents across the country are struggling to balance holding down a job or pursuing their own education with attending to their children's health, education, safety and social connections.
Child care was fragmented, inequitable, inaccessible and underfunded before the pandemic. So it's no surprise that when the pandemic hit, and many families with school-age children suddenly needed at least double the child care hours they previously needed, families got creative and cobbled together their own arrangements.
While some parents were able to access regulated child care, others are relying on family members, friends or neighbors. Some are juggling parenting, children's e-learning and their own remote work. And some families formed "pandemic pods," also known as "learning pods," to provide supervision and social connections for their children.
What Is a Learning Pod?
"Learning pod" refers to situations in which families have pooled their resources to provide care and education for their children who are participating in e-learning provided by their local school district. The pod concept involves a small group of families who agree to follow health and safety guidelines to protect against the coronavirus. Children are supervised by parents in the pod, hired tutors, teachers or other adults. Participants meet in families' homes or arrange to meet in other spaces.
Learning pods are a form of child care and should be subject to child care regulations that keep children safe.
Learning pods are different from "homeschooling." Children who are homeschooled are not enrolled in public or private school. Parents who homeschool prepare and design their own programs of study and materials. They may use materials produced by companies specializing in homeschool resources. Accountability for homeschooling is coordinated with the state in which the family lives.
Learning pods are also different from private schools. Private schools are run by and largely funded by private entities independent from the government. In learning pods, students access curricula or e-learning provided by the school district or private school in which children are enrolled.
For many families, costs, work conflicts, limited transportation, internet access and other challenges create barriers to learning pods. In some communities, local school districts, after-school program and community partners — including Child Care Resource and Referral (CCR&R) agencies— enhanced access to alternative care options by working with community partners to create, support, or enhance the quality of community learning hubs.
Community learning hubs have the same basic functions as learning pods (they are temporary arrangements, centered on consistent small groups of children, and provide supervision and social connections for children), but are run by and located in community agencies such as local YMCAs, faith-based organizations, homeless youth agencies, and other non-profits and businesses.
Regardless of the Setting, Health and Safety Precautions are Still a Must-Have
Health and safety precautions needed prior to COVID-19 didn't go away or become less important because of the pandemic. In fact, they may be even more important during these challenging times. Child care system professionals have important roles in:
Addressing health, safety and developmentally appropriate practice in learning pods
Ensuring that parents are aware of health and safety considerations that apply to all care settings regardless of children's ages
And parents have important roles, too. Regardless of whether parents partner for care with people they know or through local community organizations, they can't take anything for granted when it comes to their children's health, safety and wellbeing. But it can be it can be hard to know what to look for, ask about and verify.
Learning Pod Resources
To assist child care system professionals and parents, the Emergency Child Care and Technical Assistance Center™ put together two resources that outline important considerations related to learning pods:
---

This post is brought to you by CCAoA's Emergency Child Care & Technical Assistance Center™.
Learn more

and

request technical assistance.