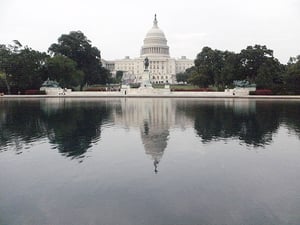 Yesterday, the Senate Appropriations Committee approved its FY 2018 Labor, Health and Human Services, and Education Appropriations Bill. Unlike the House version, the Senate bill does not propose any spending cuts to programs that support child care including the Child Care and Development Block Grant (CCDBG) and the Child Care Access Means Parents in School (CCAMPIS) programs.
However, the Senate bill does not include any increases in funding and maintains levels that were enacted in FY 2017 for the following:
CCBDG - $2.9 billion
Head Start - $9.3 billion
21st Century Community Learning Centers (afterschool care) - $1.2 billion
CCAMPIS (child care on campus)- $15 million
While it is good news that the Senate wants to protect funding for child care and early childhood development initiatives, far more support is needed. Congress is expected to pass a short-term continuing resolution that will fund all Federal programs through December 8. During that time, the Administration and Congressional leaders will work on finalizing a budget for FY 2018. This may include attempts to strike a deal that will allow more non-defense, discretionary funding similar to the agreement in late 2015.
Please check back for more updates as they become available.