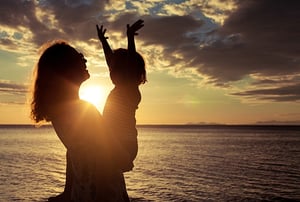 Child care was a lifesaver for my family and me. I am a single mom and have taken my three children to child care since they were 2 years old. I would not have been able to support my family without child care. When my children turned of age in 2012 I also received custody of my niece and nephew. I took them to the same family child care home that my children went to. The kids loved it. They participated in so many learning activities, were well fed, and loved it like they were in their own home.
I would not be where I am today if it were not for child care. It has given me the opportunity to hold a steady career and provide all the other essential family necessities. I've been in my career for the last 13 years, own my own home, and have been able to stay off of all assistance through the state. I am so thankful for child care and especially the child care provider I chose. We are still friends today, and she works hard every day to give all her day care kids the best experience.
Thank you Sharon Prettyman Miller, you were part of my success as well.