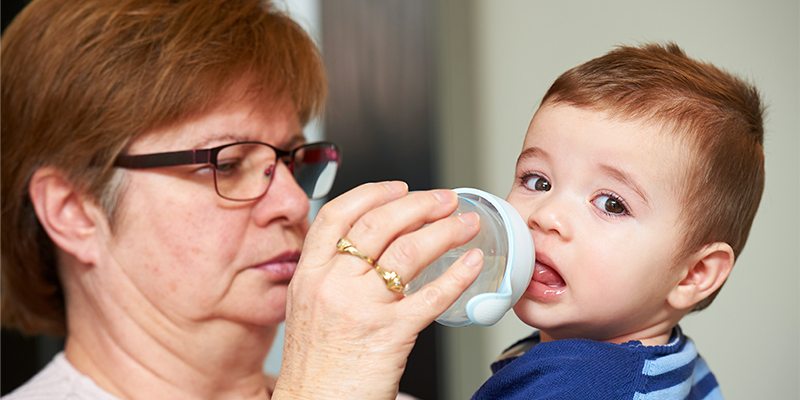 Association of WIC Participation and Growth and Developmental Outcomes in High-Risk Infants
Lakshmanan, A., Song, A., Flores-Fenlon, N., Parti, U., Vanderbilt, D., Friedlich, P., Williams, R., Kipke, M. Clinical Pediatrics (October 2019).
Background: Nutrition is critical for healthy brain development in infants and toddlers, particularly those who are born prematurely. Federal food programs like Special Supplemental Nutrition Program for Women, Infants, and Children (WIC) have been shown to help infants from low-income families get more vitamins and important nutrients that they need. This study looked at whether participating in public food assistance programs like WIC leads to better development in premature infants discharged from neonatal intensive care units (NICUs).
Methods: Researchers sent surveys in English and Spanish to 199 parents of premature infants who were receiving care in a high-risk infant follow-up clinic. The surveys asked about enrollment in federal nutrition programs (WIC and the Supplemental Nutrition Assistance Program, SNAP) and included additional questions about the family's financial situation, quality of family life, infant feeding patterns and use of community services like early intervention. Researchers also measured growth, communication, motor and social development in 71 of the children from ages one month to 42 months. Most of the participants were Hispanic (81%), non-English speaking (73%) and had am annual income below $40,000 (93%). Among the children, 38% had a diagnosed developmental delay or cerebral palsy.
Results: Infants whose families were enrolled in WIC alone or both WIC and SNAP had significantly higher weights, heights and growth rates than infants whose families did not participate in food assistance programs. Infants from enrolled families also had significantly higher scores for cognitive and motor development.
Conclusions: Participation in the WIC program is associated with better growth and development among particularly vulnerable premature infants. This may be due to direct benefits, like breastfeeding support and access to more nutritious formula and food than families would otherwise be able to afford. Families participating in WIC may also be more likely to get regular preventive health care and follow-up on developmental screenings.
Practice Implications
Many families that are eligible for public assistance programs like WIC do not end up participating in the program. In a lot of cases, the families are not aware of the program, do not know they are eligible or face transportation or language barriers that make it difficult for them to enroll and access benefits. Child care providers should include information about WIC — such as eligibility requirements, where to go to enroll and how to use the benefits — in parent handbooks and information packets for new families. Whenever possible, this information should be shared with waitlist families as well. The earlier caregivers know about WIC and how to enroll, the sooner their children will start getting the nutritional and developmental benefits. Providers should also contact their local WIC offices to find out about peer breastfeeding support, lead testing and all the other services that WIC supports.
Policy Implications
WIC provides crucial nutrition assistance to millions of pregnant women and families with young children every month. In addition to the developmental benefits for premature infants that this article describes, strong nutrition requirements in the WIC program are also contributing to a drop in obesity rates among young children from low-income families. Federal policymakers must maintain full funding for WIC while also protecting the program's strong nutrition standards.