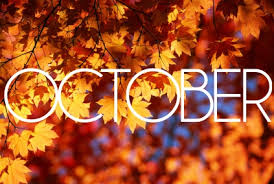 When you hear "October" you may think of Halloween and trick or treating, but we promise, the October Footnotes is all about treats! Our staff have been busy on the road and online, sharing their knowledge, expertise, and resources with members, advocates, and others all month long.
Around the Country
Dr. Dionne Dobbins, CCAoA's Senior Director of Research and Dr. Renée Boynton-Jarrett, Child Care Aware® of America (CCAoA) board member and Associate Professor at Boston University School of Medicine, conducted a workshop titled "Engaging and Empowering Parents: Two Generation Strategies that Invest in Children, Caregivers, and their Communities" at the National Black Child Development Institute's Annual Meeting this October.
Participants learned about Dr. Boynton-Jarrett's work with the Vital Village Network and how the organization has mobilized residents, community organizations and institutions to seed scalable and sustainable community change around child protection and healthy social and emotional child development.
Dr. Dobbins discussed CCAoA's emerging family engagement work and CCAoA's commitment to empowering communities and families for quality, affordable childcare. Participants departed with a toolkit that will help create an action plan for family engagement in their communities and organizations. You can download Dr. Dobbins' presentation and the handout here:
Child Care Aware® of America also conducted two presentations on health, nutrition, and obesity prevention opportunities in CCDBG in October. Krista Scott, Senior Director of Child Health Policy, was invited to speak on a general session panel at the Child Care Food Program Roundtable with FRAC and Abt Associates.
In "The CACFP Big Bang Theory: When Politics, Policy, Research and Science Converge" we reflected on CCAoA's advocacy work on the reauthorization of the Child Care and Development Block Grant, illustrating the relationship between local practice and advocacy and national advocacy efforts.
Child Care Aware® of America was also invited to present to the CDC's Division of Nutrition, Physical Activity and Obesity Early Care and Education Monthly Networking Call. CCAoA provided information on Healthy, Active Living Health Opportunities in Child Care Development Block Grant.
Online and On-Air
On October 22, Child Care Aware® of America and the National Center for Missing and Exploited Children (NCMEC) hosted a webinar on Child Safety. The webinar's participants included Jay Nichols, Director, Federal Policy and Governmental Affairs for CCAoA, and NCMEC's Sharon Hawa, Program Manager for Emergency Preparedness and Response, and Laurie Nathan, Deputy Director for Programs and Partnerships.
Nichols detailed the new child safety requirements, as well as outlined opportunities, in the new CCDBG law, and Ms. Hawa and Ms. Nathan presented on NCMEC's safety and disaster response initiatives for children and families.
CCAoA also sent a CCDF State Plan Public Meeting Toolkit in the October 30 Capitol Connection for members and advocates on how to get involved prior to the March 1, 2016 state plan submission deadline.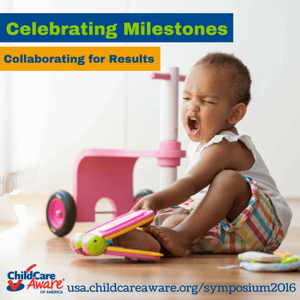 Member Connections
Don't forget to register for CCAoA's Symposium 2016! You can find registration details, as well as submit a proposal to present.
You are also invited to take advantage of this bi-annual event to support the field of child care and early learning while you promote your company or products at Symposium – there are various sponsorship levels to fit every budget and need.
By sponsoring part of this event, you are demonstrating your support for children and families, and the need for access to affordable, quality child care, and you will be able to make a connection with a significant number of leaders in the workforce.