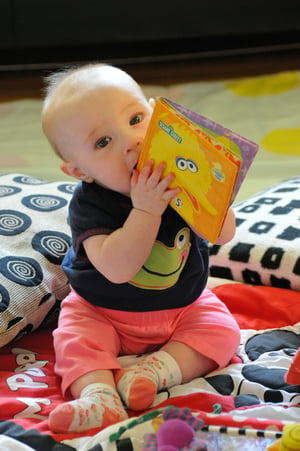 As we end National Young Readers Week (Nov 9-14, 2015), we're reminded of what started this national tradition. How many of you grew up with the Book It Program from Pizza Hut?
Started in 1984, Pizza Hut started the program to foster a love of reading in young children by coincidentally rewarding them with pizza and other rewards (and what kid doesn't like pizza?, the reasoning goes) for hitting their reading goals.
The program is still going strong, and has grown to reach 14 million children in 620,000 classrooms across the United States. Children spend millions of minutes each year reading in the Book It Program!
You don't need a special week to read to or with your children and help promote a love of reading. And, you don't have to be part of the Book It Program competition to enjoy a good book!
Instilling a love of books in children starts at birth, before they can read themselves. Sit down with the children in your life now and have fun with them while browsing through a book. Get them started early.
Here are some great book lists for children: