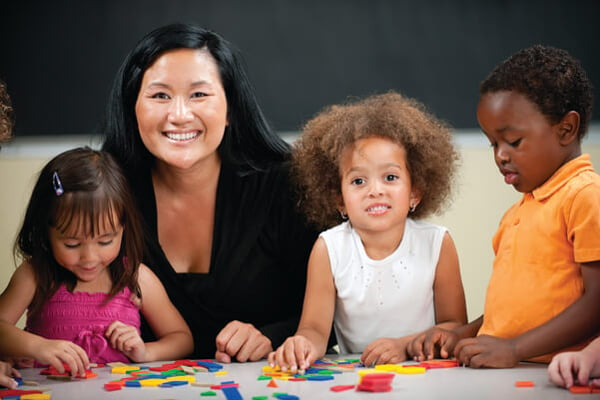 In the wake of the coronavirus, child care is facing serious challenges. While the field has come together to ensure public health guidance is followed, that care is available for frontline personnel, and that additional reopening of the sector is approached appropriately, more is needed to ensure that child care programs, both center-based and family child care, survive in the long term.
Without meaningful federal investment in child care, there will be barriers for parents as they return to work. As our country moves through the various phases of recovery and reopening the economy, no industry will be able to restart if the child care industry collapses.
While the $3.5 billion increase to the Child Care and Development Block Grant (CCDBG) provided by the Coronavirus Aid, Relief, and Economic Security (CARES) Act (H.R. 748) has been helpful, it is far from what the child care system needs to survive this crisis. Loans provided by the Small Business Administration (SBA) are time-limited and have been unable to reach many child care programs. In addition, the House of Representative's recent proposal, the HEROES Act, falls short of the needs of the system.
In total, the federal response for child care has been insufficient. The good news is that there is bipartisan momentum in Congress in support of child care relief. Democrats on the House of Representative's Education and Labor Committee recently held a briefing where they discussed the needs of the child care system. In addition, a bipartisan group of 23 Senators signed a letter about the needs of the child care system, urging investment. All together this groundswell reflects what CCAoA has been advocating for – at least $50 billion in funding that will allow child care programs to weather the current public health and economic crisis.
Fortunately, legislators in the House and Senate are listening and have introduced a strong proposal to support $50 billion in child care relief.
Child Care Aware of America supports the Child Care is Essential Act, which is a smart way to address the current challenges being faced by the child care industry.
The Child Care is Essential Act authorizes and provides $50 billion emergency funding towards a new Child Care Stabilization Fund. The Fund would provide grants to child care providers, stabilizing the child care sector and supporting providers to safely reopen and operate. The resources would make it possible for providers of all types to cover operating expenses, pay staff, promote health and safety in line with public health guidance, and to provide tuition and copayment relief for working families.
The Child Care is Essential Act also identifies the important role that child care resource and referral (CCR&R) agencies play, connecting providers with resources, TA, and outreach. Under the bill, state lead agencies will work with CCR&Rs to ensure the child care stabilization fund reaches providers.
Tell your legislators we need action on child care relief today.