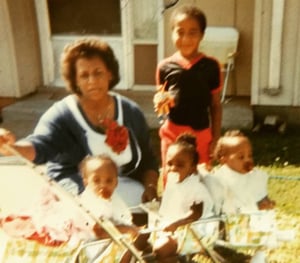 Being a child of a father serving in the U.S. Air Force looks glamorous (aside from being called an "Air Force Brat")! I got to travel the world and see things most other children didn't get to see. For instance, I lived in Italy for 3 years! My triplet sisters, Celeste, Courtney, and I were only 5 years old. and my older brother, Dennis, was 10.
As a young child, my mother didn't work. My father was getting reassigned often or on temporary duty assignments (TDY) that often took him across the states and to other countries. It was always hard to find affordable child care for four young children – so my mother stayed home to care for us.
While we were living in Sumter, SC in 1986, my mother finally did find child care, but she could only afford to drop my sisters and me off for a couple of hours. She would run her errands, then pick us back up. On top of that, the child care provider only charged my mother for two children rather than three, but even then it was still extremely costly!
While living in Homestead, FL, my father and mother were looking to buy a home. With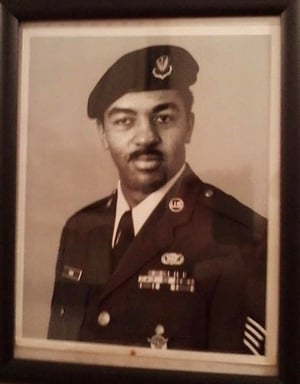 four growing children, it was difficult for them to save money with only one income. So my mother decided to return to the workforce. They were able to find child care but it was exorbitantly expensive, so my mother could only work part time, and on the days she worked, she had to leave her job to pick us up and take us to the child care facility, then head back to work.
As a child, I never had the opportunity to be fully integrated into a child care program due to affordability. I think I turned out alright, but I can't help but wonder what could have been. Early childhood is a period of rapid development. Some research studies have documented the positive effects of early learning and caregiving experiences:
Children who receive high-quality child care have shown better outcomes in socio-economic and health conditions as an adult, according to a 2016 Heckman report.
Long-term analyses suggest that enrollment in early childhood education can increase earnings in adulthood by 1.3 to 3.5 percent, according to a 2014 report from the White House.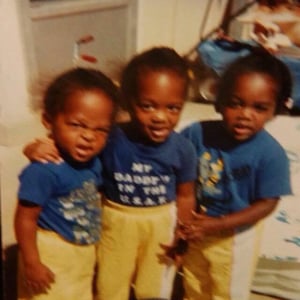 Affordable child care programs for military families and their dependents is important. These young men and women serve our country. Being able to afford quality child care should be the least of their worries.
April is Month of the Military Child which recognizes the key role that military children play in the armed forces community. Find out more about the annual commemoration here. Child Care Aware® of America is proud to serve those who serve our country, and help ensure that all families have access to quality, affordable child care.