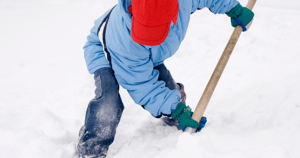 Arlington, Va. – Child Care Aware® of Minnesota was recently awarded the Child Care Resource and Referral Agencies as Resilience Hubs grant. Grant funding from Child Care Aware® of America will support a new project designed to strengthen emergency preparedness efforts for children, parents, and child care providers, and to enhance coordination with first responder and disaster response organizations.
Through this project, Child Care Aware® of Minnesota will work with regional child care resource and referral agencies to provide emergency preparedness trainings, resources, publications, and tools to benefit the 43,000 professionals who work in the early childhood field in Minnesota.
"Access to affordable quality child care is important on a day-to-day basis, but becomes even more important in times of disaster. It allows parents to work, children to return to a sense of normalcy, and communities to rebuild," said Andrew Roszak, Senior Director of Emergency Preparedness at CCAoA.
Child Care Aware® of Minnesota was one of three states chosen from a competitive 10-state proposal process. With 9,200 licensed family child care homes and 1,600 licensed centers, emergency preparedness plays an important and unique role in Minnesota.
"Minnesota has a far larger proportion of family child care homes than many other states," said Ann McCully, Executive Director Child Care Aware® of Minnesota. "If any of these programs have to shut down after a disaster, that has a tremendous impact on their community. We want to better support all programs in times of emergencies and that starts with better planning."
The timing of this pilot project coincides with the State's efforts to create a child care emergency plan. The new plan will include strategies for administering temporary child care services during and after a disaster while maintaining health, safety, and licensing standards.
"We are very excited to increase our efforts in helping child care providers prepare for emergencies," said McCully. "Unfortunately, disasters happen. We want to equip providers with tools, action steps, and confidence to respond when they do."
About Child Care Aware® of Minnesota
Child Care Aware® of Minnesota has been helping families find the quality child care and supporting the professional growth of child care professionals for more than 25 years. In that time, its statewide system of agencies has served more than 600,000 parents looking for child care and more than 100,000 child care professionals seeking education and professional development. Visit www.childcareawaremn.org for more information. You can follow them on Twitter @MNChildCare and on Facebook at facebook.com/mnchildcare.
About Child Care Aware® of America
Child Care Aware® of America is our nation's leading voice for child care. CCAoA works with state and local Child Care Resource and Referral agencies (CCR&Rs) and other community partners to ensure that all families have access to quality, affordable child care. CCAoA leads projects that increase the quality and availability of child care, offer comprehensive training to child care professionals, undertake research, and advocate for child care policies that improve the lives of children and families. To learn more, visit usa.childcareaware.org. Follow them on Twitter @USAChildCare and on Facebook at facebook.com/usachildcare. Visit childcareprepare.org for more information on child care preparedness and this project.