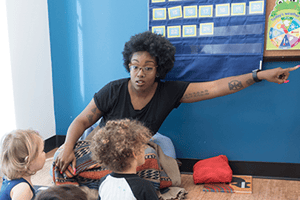 Last month, the Administration for Children and Families (ACF) published the final rule for the Child Care and Development Fund (CCDF) based on the 2014 Child Care and Development Block Grant Act (CCDBG). This final rule updates CCDF regulations for the first time since 1998.
The final CCDF rule includes regulatory changes on ensuring the health and safety of children in care, helping parents make informed choices on access to quality care, providing equal access to stable, high-quality care for low-income children, and enhancing the quality of care and the early childhood workforce.
Child Care Aware® of America has created an in-depth analysis of the rule, which includes summaries on:
Trainings
Criminal Background Checks
Consumer Education
New Subsidy Regulations
Income Eligibility
Absence Days
Enforcement of Licensing and Health and Safety Requirements
Reporting of Serious Injuries and Deaths
Child Care Resource and Referral System
In addition, the summary includes information on the submission and enforcement dates for the FY 2019-2021 State CCDF Plans.
View a copy of the CCDF summary here (PDF).