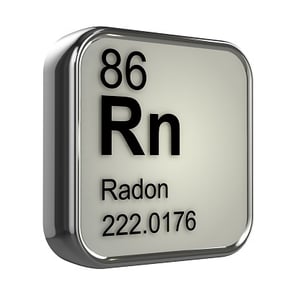 January is National Radon Action Month. Radon is an odorless, colorless, radioactive gas. Radon is the second leading cause of lung cancer in the United States, second only to tobacco. Radon occurs naturally from the breakdown of uranium. It is estimated that radon is responsible for more than 21,000 lung cancer deaths per year.
Radon is completely preventable: Test. Fix. Save a Life.
Radon can seep into buildings from the surrounding soil, cracks in the foundation, through construction joints, and even through well water. Typically, the highest concentration of radon is found in the first floor or basement of a building. Having your home or office tested is the only effective way to determine if radon is present. Many local public health departments offer little or no-cost radon testing kits, especially during Radon Action Month. Check with your local public health department to see what resources may be available in your community.
Recently a school district near Washington, DC created headlines after 28 of their schools, mostly elementary schools, tested above the EPA limits for radon exposure. The District has since held a series of community meetings to discuss the findings and is in the process of re-testing the schools. If high radon levels persist, mitigation efforts will be needed. The U.S. Environmental Protection Agency has developed a website and resources discussing radon in schools, many of which are applicable to child care centers.
Have you had your child care facility tested for radon? Do you plan on having your facility tested? Let us know your experience, email us at preparedness@usa.childcareaware.org or leave a comment below
Learn more about radon: