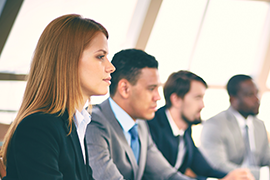 Last week, the Department of Labor announced a new $25 million grant program to support job training and access to quality child care.
Called the "Strengthening Working Families Initiative," grants will support public-private partnerships that bridge gaps between local workforce development and child-care systems. In addition to addressing these systemic barriers, funded programs will enable parents to access training and customized supportive services needed for IT, health care, advanced manufacturing jobs, and others.
Eligible applicants are public/private partnerships that include the public workforce system, education and training providers, business entities, and local child care providers. Up to 25 percent of the grantees total budget may be used to provide quality, affordable care and other services to support their participation in training. Grants could be as large as $4 million.
Applications must be submitted by March 16, 2016, and the Department of Labor anticipates announcing the award recipients in July.
For more information, please visit the Grants.gov website.