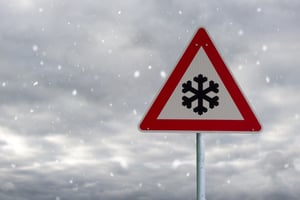 As a child care provider, you have chosen a profession of caring for children, and you try your best to protect them every day. There are many things you do to keep them safe, but it may be impossible to prepare for all possibilities. However, by including children's needs and children themselves in preparedness planning, you can help yourself and the children in your care be as ready as possible for an unexpected public health emergency.
Children have unique needs, which make them especially vulnerable in times of disaster. Parents, educators, and child care providers who can recognize the physical, developmental, and emotional characteristics of children that make them more vulnerable will be able to help children stay safe in emergencies.
Recognizing the Unique Needs of Children in Emergencies
Each year, millions of children worldwide are affected by various types of public health emergencies, which often affect children more than adults or may even specifically target children, according to UNICEF. These public health emergencies, or disasters, come in various forms, such as natural events like severe weather, earthquakes, fires, floods, and tsunamis, as well as disease outbreaks and man-made events like acts of terrorism, according to the UCSF CA Childcare Health Program. These events magnify the unique needs of children and underscore the importance of emergency preparedness efforts that include their needs.
In the United States, 69 million children are separated from their parents or caregivers every work day to attend school or child care. However, basic emergency plans for schools and child care providers are not mandated in 18 states and the District of Columbia, according Save the Children. It is not a question of whether the next natural or man-made disaster will happen, but a question of when and how will it affect children?
In 2013, the Centers for Disease Control and Prevention (CDC) created a special team that focuses entirely on the unique needs of children in disasters. The Children's Preparedness Unit (CPU) works to highlight the needs of children in emergency preparedness and response by including children in public health planning at the federal, state, and local levels. CPU's team of pediatric and preparedness experts has overseen matters related to children's health during CDC emergency responses, such as H1N1 (swine flu) (2009-2010), Ebola (2014-2015), Zika virus (2016), and Hurricane Matthew (2016). CPU recognizes the need to improve planning to protect children's health in emergency situations. Children under 18 years of age make up a quarter of the U.S. population, and the CPU remains committed to addressing their needs during disasters and exploring new ways to include children in emergency preparedness efforts.
How to Include Children in Disaster Planning
Preparedness planning that accommodates the needs of children is an ongoing challenge. Despite increasing efforts, children continue to be inadequately represented in preparedness planning exercises and material development. There are limited preparedness planning materials specifically about children, and even less developed especially for children.
To teach children the basics of staying safe in emergencies, child care providers and educators can include children in the activity of making a disaster kit, as well as planning a school evacuation route. Parents can also get involved by doing these activities at home. Tailoring the activity and conversation to a child's age and developmental stage can be a fun and empowering activity for children, which makes them feel included and safe.
CDC's Child-Focused Efforts
It is not always easy to know how to best equip children for a disaster. To help meet that need, CDC developed a useful tool that is targeted specifically to children ages 2-8 years. The Ready Wrigley activity book series provides age-appropriate preparedness messages to help children understand what might happen in disasters and what they can do to stay safe. The messages are intended to reach parents as well and to help build appropriate preparedness practices in the home. The books include fun activities to help children learn about preparedness and how to respond in emergencies, including winter weather, earthquakes, hurricanes, extreme heat, tornadoes, lead-contaminated water, and mosquito-borne diseases. Two new books about flood recovery and influenza (the flu) are currently under development and will be released in 2017.
Next Steps for Child Care Centers
In addition to supporting individual preparedness for children and families in the home, it is also important for schools and child care centers to build key preparedness components into their disaster plans and practice them regularly. These include ensuring safety, connecting with state and local emergency responders (see sidebar for local emergency management links), notifying parents and caretakers, and reuniting families after a disaster, according to the Center for Pediatric Emergency Medicine at the New York University School of Medicine. Practice drills are important for both staff and children, as they help staff feel more natural in their response roles and the idea of a disaster becomes less frightening to children. These preparedness components and practice drills help to ensure the safety and wellbeing of children whether at home or away.
It is important for child care providers to remember that a child's reaction to danger or a threat is influenced by his or her stage of development. Recognizing how children understand disasters, as well as using age-appropriate language to discuss any fears or doubts they may have, will help them to adjust to the situation and also improve their sense of safety, according to the Center for Pediatric Emergency Medicine at the New York University School of Medicine. Children's verbal communication abilities are still developing, and may limit them from effectively sharing their fears, doubts, pains, or symptoms. For this reason, it is important to pay attention to other forms of expression, such as irritability, sleeplessness, and changes in behavior or appetite, according to the CDC.
Children's abilities to cope with stressful or frightening situations improve when they know more about what is happening and feel that they are able to help protect those closest to them. It is important for child care providers to let children speak about their fears and find out what they know in order to help correct any false information. Limit children's exposure to news sources about any disaster, as the continuous messaging can make the situation seem worse than it actually may be, according to the CDC.
No matter how much we plan, conduct practice drills, or watch the news and weather forecasts, it is nearly impossible to be 100% prepared for any disaster. There is always something more we can do to include children in preparedness planning. Allowing children to take charge of their own preparedness through child-focused educational materials and age-appropriate discussions provides a greater opportunity for them to be ready when the next disaster strikes.*
State Emergency Management and Public Safety Resources
Below are a few available resources to help child care and early educators include child preparedness and the unique needs of children into all stages of emergency preparedness and disaster planning. These can also be found on childprepare.org:
*This article was originally published in Kansas Child Magazine, Spring 2017 issue, Volume 16, Issue 2.
---
Eric Dziuban, MD, DTM, FAAP (Team Lead, Children's Preparedness Unit, CDC) is a Lieutenant Commander in the U.S. Public Health Service and an Adjunct Assistant Professor of Pediatrics at the Emory University School of Medicine. He has participated in CDC's response efforts for Ebola, Zika virus, and the Flint, MI water contamination. His previous role at CDC was with the Pediatric HIV Care & Treatment Team, providing technical assistance to several countries in sub-Saharan Africa, including a short time as Acting Country Director in South Sudan. Prior to that he lived and worked as a pediatrician in Swaziland. Dr. Dziuban received his medical degree at Duke University and completed pediatric residency at the University of Michigan.
Jessica Franks is a Health Communications Specialist for the Children's Preparedness Unit in the Center for Disease Control and Prevention's (CDC) Division of Human Development and Disability. She has participated in CDC's response efforts for Zika virus, Flint, MI water contamination, and Hurricane Matthew. The goal of her work is to champion the needs of children in emergency preparedness and response by integrating children into public health planning at the federal, state, and local levels. She previously served as a disaster preparedness specialist for youth in the San Francisco Bay Area. Jessica holds an undergraduate degree in Spanish from Clemson University and MPH from San Francisco State University.