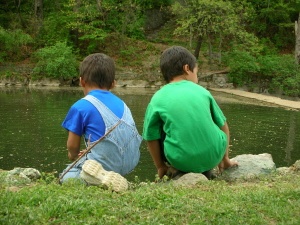 Earth Sciences Week is October 11-17, and your little ones are never too young to learn about the world we live in. Think of it as part of their STEM education, and a way to encourage good stewardship of the Earth year-round!
There are plenty of great, educational websites that include activities to get the children in your care up and moving in the great outdoors.
The Earth Science Week website even has contests and lessons for children K-12, and some can even work for children younger than age 6. Check out their visual arts contest on depicting how and, water, air and living things interact in the world around us.
Additional resources:
Planning a great Earth Science Week activity? Let us know about it!