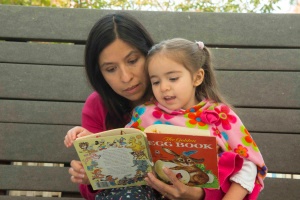 The nationwide Day of Summer Learning is Friday, June 19, 2015! This is a national advocacy day led by the National Summer Learning Association (NSLA) and meant to show the importance of continuing learning, safety and wellness for children during the summer months.
While participation in summer learning programs has increased, there is still a tremendous unmet demand for more programs according to a new America After 3PM study, which shows that 33 percent of families say that at least one of their children participated in a summer program in 2013 while 51% of parents say they want their children in a summer program.
Some of the demographics of children in summer learning programs, according to the America After 3PM study:
42% are African-American
39% are Hispanic
34% are in a federal free or reduced-price lunch program
According to NSLA:
Research shows that summers without quality learning opportunities put our nation's youth at risk for falling behind – year after year – in core subjects like math and reading. The math and reading skills low-income students lose each summer are cumulative and contribute significantly to the achievement gap between lower- and higher-income kids.
Our children need support and resources to help close the achievement gap and give them a chance to move ahead, not play catch up! As a supporter of early education initiatives and childhood learning, Child Care Aware® of America would like to join NSLA in asking everyone to take the pledge to #KeepKidsLearning this the summer. You can find events around the country taking place on Friday, June 19!