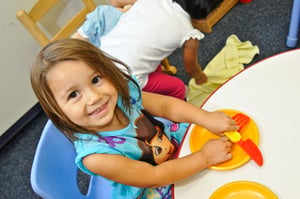 For many parents, August is a busy month that marks the end of summer vacation and the beginning of school for their children. With that transition, we at Child Care Aware® of America are ever-mindful of the challenges associated with finding not just child care but specifically quality afterschool child care.
August has been especially important for the organization as we launch Child Care Works, a movement designed to improve child care by shifting public opinion, generating policy solutions, and securing legislative victories. We invite you to join us and millions of others as we work together toward policy victories that will make quality, affordable child care a reality for all. Visit www.childcareworks.org to learn more about this exciting movement and how you can get involved.
Below are some additional highlights from August.
Around the Country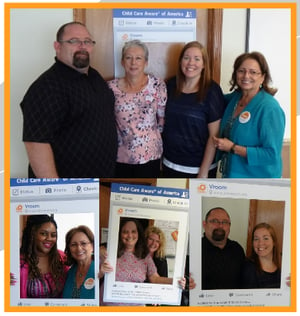 The CCAOA Vroom Partnership team kicked off the month of August with two program visits in Ohio to the Vroom Ambassador sites: Corporation of Ohio Appalachian Development in Marietta and Child Care Connection, a program of Info Line, Inc. in Akron. During these visits, the team presented an in-depth look at the origin of Vroom and how it brings the current scientific research to life in the Vroom resources and materials. The team works to increase the knowledge and understanding of the Vroom initiative, share resources with strategies for effective outreach, and participate in any outreach events that bring Vroom directly to the local community. The Vroom team is now preparing for their next site visit to the Child Care Resource Center in Chatsworth, California.
The Kellogg team completed its last focus group in August. Over the past month and a half, the team completed focus groups in Kansas City, MO; Portland, ME; Chatsworth, CA; and Biloxi, MS. It engaged with more than 40 parents and listened intently to their child care information needs. The team also launched an online child care information needs poll, which has received 200 responses to date and will close early in September. Key informant interviews with child care resource and referral agencies (CCR&Rs) and other ancillary health and human service professionals across the nation will round off data collection, and the information will be used to inform a child care consumer education toolkit to be developed this fall.
Member Connections
The Parent and Provider Services Team continues to manage the Army Fee Assistance Program transition from the General Services Administration to CCAoA. Phases 1–4 of the Army Fee Assistance Program transition have been completed, and we are now in the final phase. For the most up to date information on the transition, and to interact with other Army families, "like" the Army Fee Assistance at CCAoA Facebook page and follow them on Twitter. The Army Fee Assistance website will also continue to provide updates throughout the transition.
Online and On-Air
On August 4, CCAoA hosted a webinar with First Focus to discuss the status of the FY 2017 congressional budget process, as well as a presentation on First Focus's 2016 Children's Budget Book. Jay Nichols from CCAoA and John Monsif from First Focus moderated the webinar.
Child Care Aware® held a webinar on Child Care and Development Block Grant (CCDBG) consumer education and data systems to provide important information about the new requirements for the national website and the importance of data sharing in providing comprehensive consumer education to assist families in making informed child care choices. Additionally, the team recently kicked off two new Peer-to-Peer Learning Communities—one covering data system management and another on consumer education best practices.
CCAoA is pleased to announce the upcoming release of a new white paper covering Child Care Deserts. The report, which explores why child care supply and demand is becoming a growing concern, will provide insights from parent focus groups, lessons learned, and policy recommendations. Look for the report on our website in early September.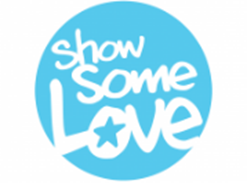 CCAoA has been selected as a 2016 Combined Federal Campaign (CFC) designated charity. This workplace giving opportunity runs September 1 – December 31 and is for federal employees and members of the military. Participation is optional, and all donations are tax deductible. If you are a federal employee or military service member, please select #12300 as your CFC charity of choice. If you know someone who is a federal employee or military service member, please encourage them to select #12300 as their CFC charity of choice.
ICYMI: August in the News
The Emergency Preparedness Team is pleased to announce that three communities—Child Care Aware® of Kansas, Child Care Aware® of Minnesota, and Child Care Resource Center – Tulsa, Oklahoma—have been selected for an upcoming pilot project, CCR&R Agencies as Resilience Hubs. This two-year funding opportunity is designed to increase the capabilities of child care centers and family child care providers in preparing, responding, and recovering from natural disasters. Over the two-year project period, a myriad of new trainings, resources, publications, and tools will be developed that are designed to better increase CCR&Rs' knowledge and awareness of preparedness, response, and recovery issues.
The Emergency Preparedness Team has also developed a number of resources on flooding in response to the recent severe weather that Louisiana experienced this month. Our recent blog post provides additional information on recovering from floods.
The Family and Community Engagement Team continues to work with federal and consortium partners to lead the development of a new child care consumer engagement vision. This vision will be cast to the field later this year. The team also has been assisting with revising the Head Start Parent, Family & Community Engagement (PFCE) framework—our work has focused on tailoring the PFCE framework to the child care field as well as Head Start.