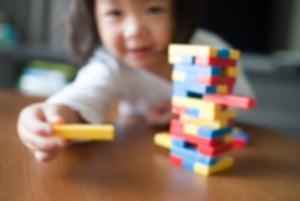 Tulsa, Oklahoma - September is National Preparedness Month, and Child Care Resource Center is celebrating by kicking off a new two-year emergency preparedness project. Tulsa-based Child Care Resource Center, a program of the Community Service Council (a United Way partner agency), was recently awarded the Child Care Resource and Referral Agencies as Resilience Hubs grant. The training program is designed to strengthen emergency preparedness efforts geared toward children, parents, and child care providers while also enhancing coordination with first responders and disaster response organizations.
The need to ensure child care providers are prepared for an emergency is great. Across the nation, children spend an average of 36 hours a week in child care. In Tulsa, this number may be even higher as 65 percent of children from birth through age 12 in Tulsa County live in homes where parents are working.
The grant program will serve to increase the capabilities of child care centers and family child care providers in preparing, responding, and recovering from natural disasters. Over the two-year project period, new trainings, resources, publications, and tools will be developed in both English and Spanish. Through training, technical assistance, and community outreach, Child Care Resource Center will work to ensure child care programs are better equipped for emergencies.
According to a recent study, 65 percent of American households do not have adequate plans for a disaster or have no plans at all. This statistic is troubling as Oklahoma has frequent weather-related disasters annually. According to the National Weather Service, from January 1, 2016 to July, there have been 57 tornadoes reported in Oklahoma, with eight being an EF2 or higher.
"Events like our recent earthquake highlight the need to ensure child care programs are prepared. Over the past three years, earthquakes occurrences with a Richter scale magnitude of 3 or higher have increased from 109 in 2013 to 907 in 2015," said Karen Smith, Director of Child Care Resource Center. "This new program will address gaps in preparedness planning and also provide child care providers with formalized emergency preparedness training. Oklahoma child care licensing standards require 12-30 hours of professional development annually for all child care staff."
Child Care Resource Center was chosen from a competitive 10-state proposal process. "We are delighted to be working in Tulsa on this very important project," said Andrew Roszak, Senior Director of Emergency Preparedness at Child Care Aware® of America. "Child Care Resource Center works every day to connect parents with quality, affordable, and accessible child care. They also assist the child care workforce by providing training, resources, and technical assistance. In addition, they represent the views and needs of children on many local emergency preparedness committees and boards. Through these connections with parents, child care providers, first responders, and the community, Child Care Resource Center is uniquely positioned to carry out this project."
About the Child Care Resource Center
The Child Care Resource Center (CCRC) in Tulsa, Oklahoma was formed in 1987 under the umbrella of Community Service Council, a Tulsa Area United Way Partner Agency serving the Tulsa Metropolitan Area. The mission of CCRC is "quality care for every child." CCRC supports this mission by providing comprehensive services for families, early childhood providers, and the community through information sharing, advocacy, training, service development, and education. The Child Care Resource Center is a program of the Community Service Council, a United Way partner agency. Visit them on the web at ccrctulsa.org, follow them on Twitter at @CCRC_Tulsa and on Facebook at https://facebook.com/ccrctulsa
Visit childcareprepare.org for more information on child care preparedness and this project.