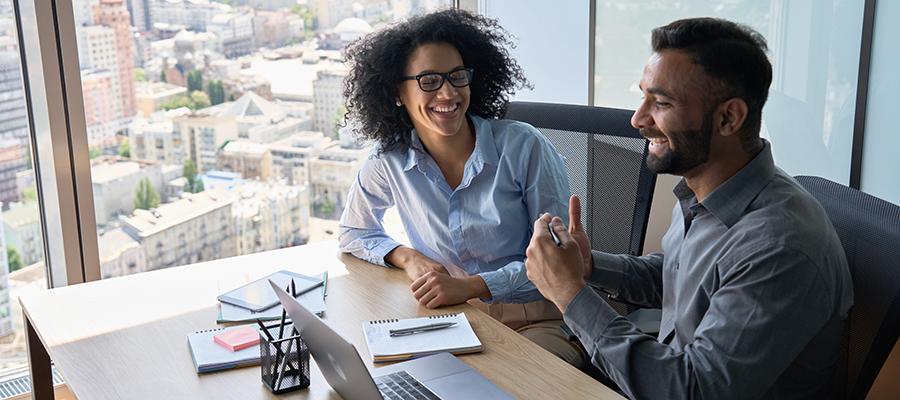 Child Care Aware® of America is pleased to announce the call for nominations for its 2022 Board of Directors.
With the nation's attention now on the needs of the child care system, we have a "moment in a movement" to build a better, more equitable system – one that works for and supports children, families, child care providers and communities. You can contribute to this critical mission by nominating yourself or others to be considered for a Board seat with CCAoA.
The call for nominations opens on August 27, 2021, and closes on September 25, 2021.
Here's what our Board members say they enjoy most about their time of service:
"Serving such a significant mission with staff and fellow Board members who are fully committed and genuinely welcoming of the input of others."
"The strategic discussions, being bold around public policy, connecting with others with a shared purpose, and my own growth as a leader."
Nominees who wish to be considered should have significant capabilities in supporting the vision and mission of CCAoA. Service on CCAoA's Board of Directors provides a unique opportunity to help shape the future of our national organization and provide leadership as we continue our fight for quality, affordable, equitable child care. Candidates must meet a professional standard of excellence by demonstrating:
A willingness to accept a leadership role for the future of our national organization,

Commitment to Diversity, Equity and Inclusion and facilitating an anti-racist agenda and

Time and desire to fulfill their responsibilities.
Nomination to the CCAoA Board is a very competitive process. Whether you are nominating yourself or others, make sure that your materials provide a clear and comprehensive overview of your nominee's accomplishments and experience that qualify them for Board service, and a detailed description of the contributions your nominee could make to the Board and CCAoA. The Board Development Committee carefully reviews every application and accompanying materials to ensure the most qualified and diverse slate is presented to CCAoA members from the submitted nominations.
Individuals who are interested in nominating someone must submit the following:
A completed nomination form

1-2 letters of reference detailing the nominee's abilities
Each letter of reference must describe contributions the nominee has made to their field in one or more of the following areas: communications, technology, finance, business/entrepreneurialism, innovative practices, advocacy, fundraising, leadership development, diversity, equity and inclusion and/or organizational governance
A resume highlighting the nominee's experience (encouraged but optional)

A photo (High-resolution preferred, e.g., 1200 pixels x 1200 pixels at 144 dpi)
The call for Board nominations closes on September 25, 2021, and the election concludes in December 2021. New Board members are elected to serve for up to two consecutive 3-year terms and take office on January 1, 2022.
We look forward to receiving your nominations!