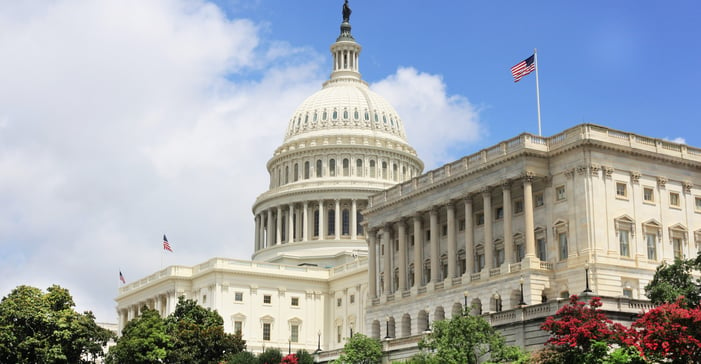 Negotiations for annual federal funding are in full swing, and we have a fight ahead to ensure child care and early education programs receive the necessary investments to support children, families, and communities.

House of Representatives
On July 13, appropriators in the House released their FY24 funding bill for the Labor, Health and Human Services, and Education subcommittee, which provides $147 billion, a 29% decrease in support for programs under the subcommittee's jurisdiction from FY23.
The Child Care and Development Block Grant (CCDBG) saw the funding level for FY23 at $8 billion, which would be a decrease in real funds when adjusting for inflation, and we know it is not enough to meet the needs of families and providers. CCDBG is the largest federal source of funding that provides the foundation to child care programs across the country but currently is only sufficient to support about 16% of eligible families. Underfunding CCDBG prevents families from finding and affording child care and ensuring their children have access to safe, quality early learning experiences that will set them up for success.
In the House bill, Head Start and Early Head Start saw funding level to $11.2 billion, a $750 million cut, which would prevent more than 80,000 children and their families from accessing Head Start and Early Head Start's services. Reducing support for this program would have lasting consequences for children and families.
Finally, the House legislation eliminates funding for the Preschool Development Grant Birth through Five program (PDGB – 5). PDGB – 5 grants are available to states and territories to support early childhood services for children birth to age 5, and 42 states currently benefit from the program.
Taken together, these proposed cuts to child care and early learning programs would make it much more difficult for families to find and afford comprehensive child care and early education.
Senate
On July 27, appropriators in the Senate approved their Labor, Health and Human Services, Education, and Related Agencies FY24 Appropriations bill, which would provide a $1 billion increase for child care programs from FY23. Child-care and early education-focused funding in this proposed legislation includes:
$700 million increase for the Child Care and Development Block Grant

$275 million increase to Head start and Early Head Start

$20 million increase to Special Education Part C Grants for Infants and Families

$5 million increase to the Child Care Access Means Parents in School program

$5 million cut to the Preschool Development Grant Birth through Five Program
These investments would help to improve affordability and access to child care for families and advance supports for child care providers.
Moving Forward
For a vast majority of this country's families, good quality child care is neither affordable nor accessible. CCAoA CEO Susan Gale Perry urges Congress "to consider the Senate numbers as the floor for negotiations moving forward, and increase funding to continue to build a child care system that helps families, child care providers, businesses and our economy to succeed."
As lawmakers head home for the August recess, now is the time to urge them to increase funding for child care. Ready to make your voice heard? Use our simple form below to send a quick email to your lawmakers!