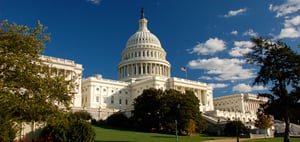 Arlington, VA - The U.S. Senate Committee on Health, Education, Labor, and Pensions will host a full committee hearing on the implementation of the Child Care and Development Block Grant (CCDBG) Act of 2014 on Wednesday, June 15 at 10 a.m. EDT.
The hearing is intended to be an evaluation of CCDBG, including how the overall implementation process is progressing. The hearing will include two panels made up of the following witnesses:
Panel I
Linda Smith
Deputy Assistant Secretary for Early Childhood Development,
U.S. Department of Health and Human Services
Panel II
Sheila Hoyle
Executive Director, Southwestern Child Development Commission
Le'Vaughn Johnson Westbrook
Parent
Margaret Williams
Executive Director, Maryland Family
Myra Jones-Taylor
Commissioner, Connecticut Office of Early Childhood


Panelists will provide a status update on the CCDBG implementation process, including perspectives on Child Care and Development Fund (CCDF) planning and execution, challenges that states are currently facing, and necessary updates or changes for improvement. Additional topics that will be addressed during the hearing include the important role that child care resource and referral agencies (CCR&R) serve in the CCDBG implementation process; the urgency for additional resources; and perspectives from Connecticut, Maryland, and North Carolina about child care coordination between state agencies concerning access and quality.
Child Care Aware® of America is pleased to share that parent leader Le'Vaughn Westrook will be testifying and sharing her experiences as a working mother in Virginia as part of the hearing. CCAoA also supports CCR&Rs as they continue to work toward implementing CCDBG across the nation. Watch the hearing live, follow @USAChildCare on Twitter for live tweeting during the hearing, and join the discussion online using the hashtag #CCDBGworks.
About Child Care Aware® of America
Child Care Aware® of America is our nation's leading voice for child care. CCAoA works with state and local Child Care Resource and Referral agencies (CCR&Rs) and other community partners to ensure that all families have access to quality, affordable child care. CCAoA leads projects that increase the quality and availability of child care, offer comprehensive training to child care professionals, undertake research, and advocate for child care policies that improve the lives of children and families. To learn more, visit www.usa.childcareaware.org. Follow us on Twitter @USAChildCare and on Facebook at facebook.com/usachildcare.