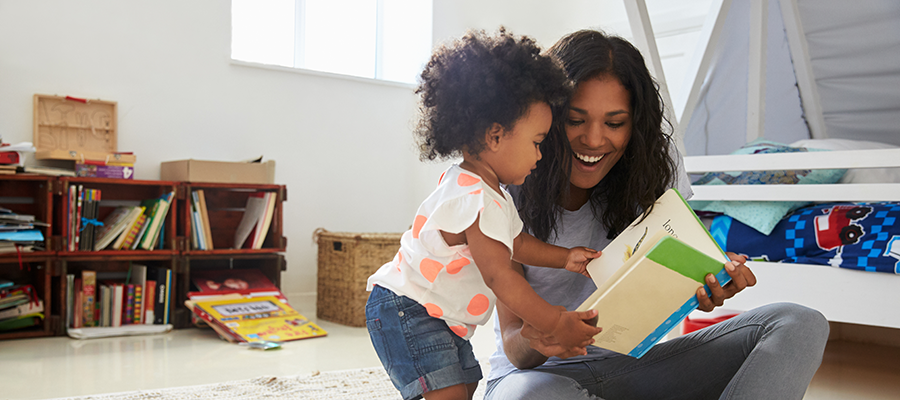 Each time parents or caregivers spend time reading books with children, the neural pathways in their brains are strengthened. In a recent blog, Child Care Aware® of America (CCAoA) celebrated National Reading Month and shared ideas for engaging families to promote the importance of reading with children to ensure continued learning and support early brain development. To expand on this conversation and encourage reading with children every day throughout the year, CCAoA is excited to share stories from child care resource and referral agencies(CCR&Rs) who have engaged families around reading through innovative tools and community partnerships and from national programs that have created science-based tools to empower and support families.
Innovative Tools and Resources that Support Children's Learning – Vroom® and Mind in the Making
Connecting Literacy and Executive Functions - Mind in the Making, a program of the Bezos Family Foundation, has created free, downloadable resources offering tips for building children's life skills based on classic and diverse children's books.
With content customized to each book, Book Tips help boost science-driven learning, fun and engagement between children and adults. These resources are available in English and Spanish and designed for three age groups, infants and toddlers, preschoolers and school-age.
Educators can also access Book Tips through a partnership with First Book, a nonprofit social enterprise that provides books and educational materials for educators serving children in need.
"The Mind in the Making Skill Building Book Tips are a free easily accessible resource that helps promote Life Skills, executive functions and literacy in fun and meaningful ways." Erin Ramsey, Senior Manager Mind in the Making.
Access the Book Tips.
Become a member of First Book.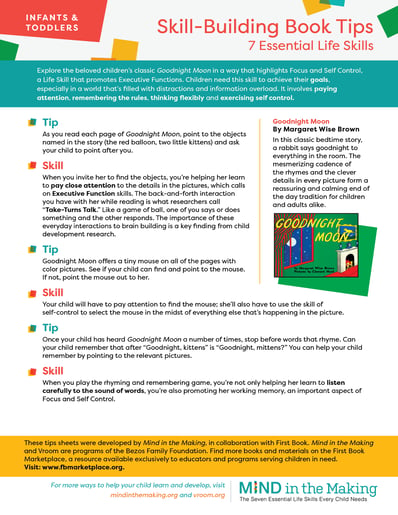 Science-Based Brain Building Tools for Families and Caregivers - Vroom® is a global program that has taken research on early brain development out of the labs to create tips for parents that help them support their children's brain development. Each science-based Vroom Tip offers an idea of how to engage a baby or child in a back-and-forth moment during common, everyday routines and moments with children. There are over 1,000 Vroom Tips™ that are free and accessible to families through a Vroom app, website, or Vroom by Text™. The wonderful part is that parents only need themselves and their children to utilize Vroom Tips to build their children's brains during everyday moments!
Engaging Families and Building Children's Brains with Virtual Storytimes
Deb Huestis of Family Connections, a child care resource and referral agency in Montana shared her agency's story of how they turned to virtual platforms, stories and science-based tips to engage families and caregivers during COVID-19.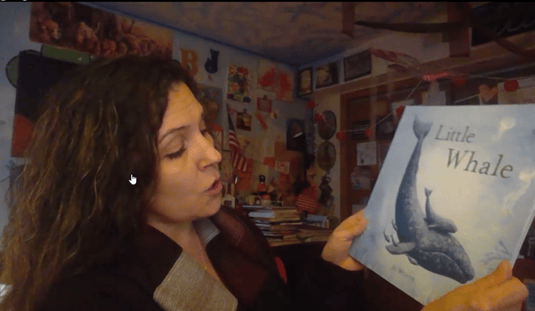 What do you do when the world pauses? When the doors close and families hunker down to ride out the storm? When homes become workplaces, child cares, and schools? When you are an early childhood professional and you know that even though the world is paused, children's learning is not?
You turn to the resources available in a virtual world, which not only didn't pause but actually sped up!
Last year, when we pressed pause due to the pandemic, Family Connections, a child care resource and referral agency in Montana, turned to Zoom and Facebook to give families and child care providers options to support the learning of our very youngest citizens both at home and in child care programs.
We know that interacting, talking, and reading is foundational to young children's brain development, learning, and success in school and life. We created a daily read-along on Facebook to encourage interaction in families' daily routines, particularly reading and storytelling activities. Each day, one of our professional development specialists read a book around a theme or special event such as national wear crazy socks day. Families and child care providers joined us live or watched when it fit their schedule. They shared the link with family and friends throughout the country. Listeners joined us from as far away as Florida and around the country. A self-regulation activity was paired with each book read, such as bubble breathing and other activities families and providers could do together to build children's brains. Many of these activities were Vroom® activities which explain the brain science behind the learning.
Virtual Literacy Programs – Partnering with Libraries to Build Brains
Sara Schrichte of The Children's Cabinet, a child care resource and referral agency in Nevada describes her agency's collaboration with a public library and how they have partnered together to bring early brain science and brain building tips to families.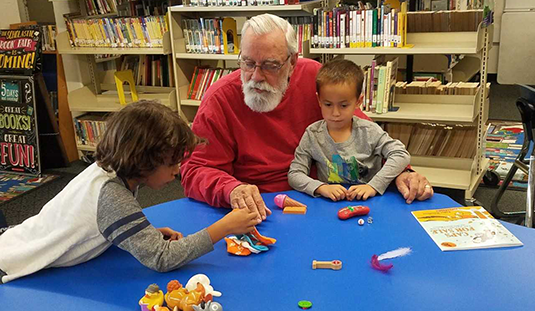 Promoting early literacy with Nevada libraries and Vroom, the Las Vegas Clark County Library staff were among the first in the state to learn about and share Vroom with Nevada communities. Librarians were incorporating Vroom Tips and handouts into in-person storytimes and other programs. At the start of the pandemic, libraries immediately shifted family programming to a virtual model. The value and potential reach of this platform was a wonderful opportunity, and Vroom has been a perfect tool for librarians to share and use when extending the learning of virtual literacy programs. It's been very helpful to have Vroom's videos and other digital resources to easily share and to complement the collateral on display in children's sections, at check-out and in at-home kits.
In partnership with The Children's Cabinet and the Nevada State Public Libraries, the Northern Nevada Literacy Council has leveraged the tools of Mind in the Making and Vroom to build a family engagement and literacy program.
For more information on engaging families with brain-building resources and tools, visit GrowYoungBrains.org.