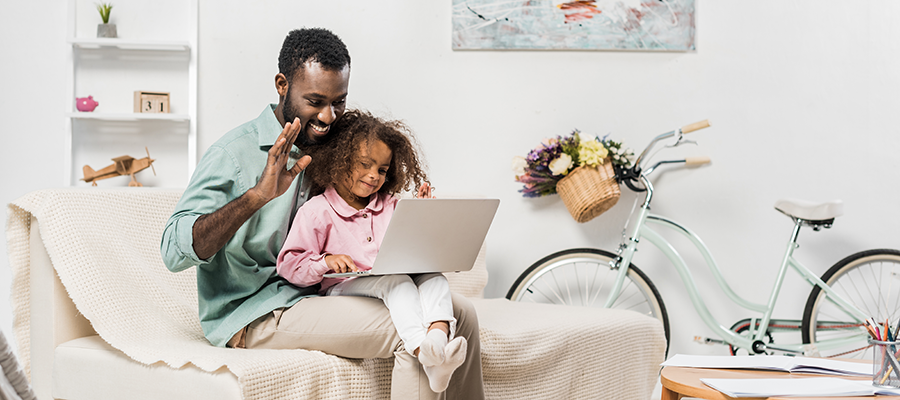 Each September, we commemorate National Preparedness Month to raise awareness about the importance of preparing for disasters and emergencies that could happen at any time. Ready.gov has announced that this annual event's theme for 2021 is "Prepare to Protect. Preparing for disasters is protecting everyone you love."
There are weekly themes that you and your organization, as well as the providers and families you serve, can participate in, including:
September 1-4: Make A Plan
September 5-11: Build A Kit
September 12-18: Low-Cost, No-Cost Preparedness
September 19-25: Teach Youth About Preparedness
Along with all the many resources, including videos, social media and other great materials at Ready.gov, your Emergency Preparedness, Response and Recovery team at Child Care Aware of America wants to highlight our resources, tips and tools that you can use during National Preparedness Month, as well as throughout the year.
Emergency preparedness for child care programs is important because there is a good chance an emergency will happen at some point. In an emergency, child care providers are on the front lines to keep children and staff safe. Learn about emergency planning, check out some plan templates, and learn about evacuation and sheltering-in-place here.
Do you have an emergency supply kit? Are all the contents accounted for? Have you checked the expiration dates of items inside? Most disaster situations are over in seconds, minutes or hours, but help may not reach you for several hours or even days. Basic services that we count on every day – water, electricity, sewer, gas and telephone – may not work for days, weeks or longer. When basic services are not available, or if you have to leave an unsafe space, it's important to have a well-stocked emergency supply kit with items to help you provide for the children in your care. Learn about emergency supply kits for both child care providers, as well as Child Care Resource and Referral agencies (CCR&Rs), here.
National Preparedness Month is also a good time to remind parents and families to be prepared as well, ensuring they know your plans and relocation sites, as well as ways to get to/from your location, should a primary route be impacted by an event. You can find great information and resources for providers to share with parents at this site.
Lastly, with fall arriving soon, flu season is also on the horizon. One way to stay prepared for cold and flu season is to schedule your annual flu vaccine. Make sure when you are making your plans and preparing this month not to forget about the seasonal flu. You can find more information on seasonal flu and colds here.
It is important to prepare for all types of emergencies that you may encounter. You can learn more about different types, as well as about some resources and information that can keep you and those you care about safe here. Children and families count on caregivers to keep children safe when the unexpected happens. CCAoA's Emergency Preparedness, Response and Recovery team is here to help you prepare for emergencies and respond when they arise.
Stay up to date on our resources, tools and project work.