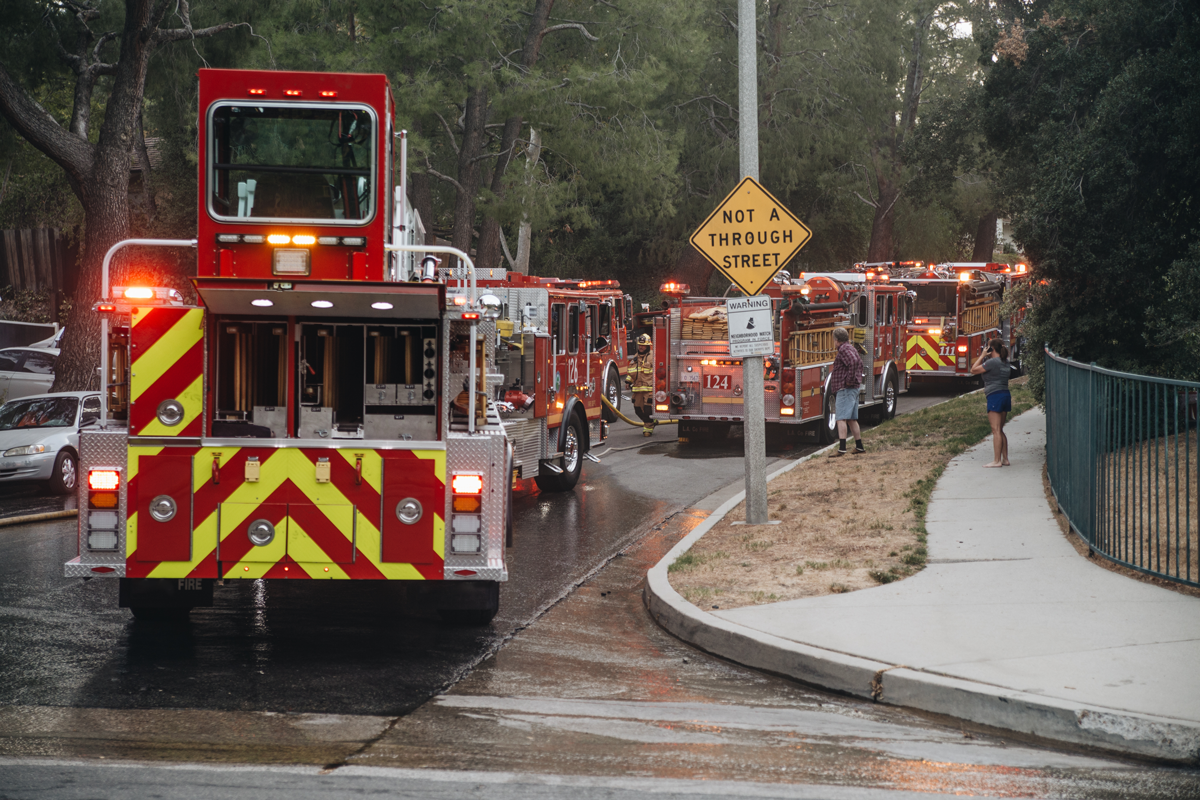 2020 was a challenging year for everyone. Not only did the nation deal with the challenges, fears and losses associated with a global pandemic, but many individuals across the country were faced with an added hurdle of natural disasters during an already stressful and difficult time.
Unprecedented Fire Event
On the morning of September 8, 2020, residents across portions of Oregon faced an unprecedented fire event when the Almeda, South Obenchain and Slater fires all broke out on the same day, fueled by a damaging east wind event.
Wildfires tore through the small communities of Phoenix (population 4,538) and Talent (population 6,400), both near Medford, destroying over 2,300 homes and many businesses, damaging neighborhoods and forcing evacuations of surrounding areas. The flames that moved into Talent burned 40% of its land and over 1,000 structures. Half of the community was left standing and half was unrecognizable. At least 1,500 people (one-quarter of the population) were displaced.
Impact on Child Care
Unfortunately, several child care providers were impacted, either through evacuations, temporary relocations and/or closures. According to reports from Child Care Resource Network's lead agency that offers services to the area, Southern Oregon Education Service District (SOESD), while so many were affected, the child care providers who were hardest hit by this disaster were those in the Spanish-speaking community. Six family child care providers had their homes destroyed in the fire that swept through their mobile home park and four others were displaced and unable to return. In addition, Child Care Resource Network staff reported that at least 10 center staff suffered the loss of their homes. Mary Wolf, Manager at Child Care Resource Network, recently stated, "We are filled with admiration and respect for the strength and resiliency of our Spanish-speaking providers. They are remarkable."
Child Care Aware of America would like to recognize the heroic actions of the child care providers throughout Oregon who kept children safe during these fast-moving wildfires.
Stories from the Front Lines
Some of the child care providers shared their stories. A summary is below. You can read the full stories on the SOESD-CCRN website.
Hercilia Nufio-Torres, a family child care provider, was caring for children when a neighbor called to tell her a fire was near. She gathered the children, including a one-year-old child with special needs who recently had surgery, and evacuated. They all escaped safely but Nufio-Torres did not take any of her own items. Nothing was left of her home except ash.
Alba Martinez is also a family child care provider who was impacted by the wildfires. She noticed the smell of smoke in the air and decided to keep the children inside so they would not be exposed to the hazardous smoke outside. That afternoon she noticed that conditions were getting worse and decided it was time to evacuate. Parents were unable to get to her home, so she asked them to meet at an evacuation site where they were reunited with their children. Her home was burned in the fire as well.
CCR&R Actions
Child Care Aware of America would also like to recognize the efforts of the CCR&R staff throughout the state of Oregon who worked tirelessly to ensure that child care providers, families and children were supported in the aftermath of the fires.
SOESD had eight employees who lost their homes and their campus in Phoenix was destroyed, yet Child Care Resource Network services to child care providers continued, including training, coaching and 'support circles' via Zoom that provided an opportunity for providers to come together, receive information and resources, share experiences and grieve.
Child Care Emergency Preparedness, Response and Recovery Resources
Emergencies or disasters can happen anywhere, at any time. It is important that child care providers prepare in advance to keep children safe. Learn more about child care emergency preparedness here. Information about wildfire preparedness for child care providers can be found here. Child Care Aware of American has more resources on child care preparedness, response and recovery available at www.childcareprepare.org.
Share Your Story
Child care providers and CCR&R agencies work hard to ensure that if an emergency happens, the child care provider will know what to do to keep the children, staff and families safe. If you know of a child care provider or CCR&R who has gone above and beyond in regard to emergency preparedness, response and/or recovery, please share the story here.