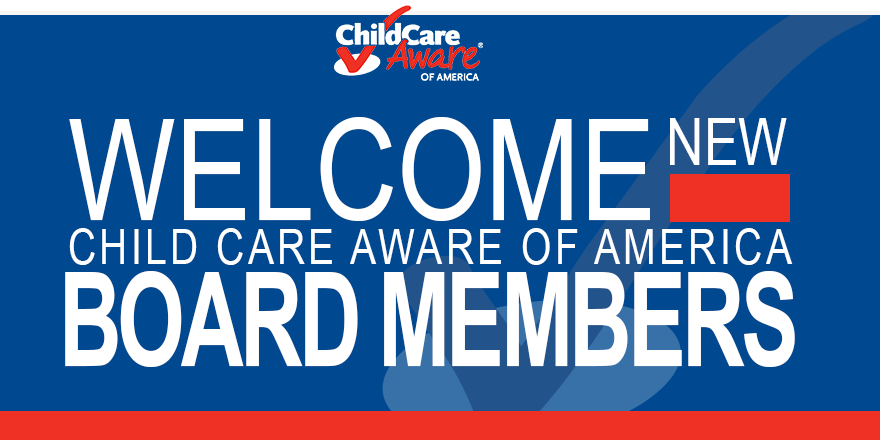 As we approach the end of an exciting year, I am pleased to share that several individuals will be joining the Child Care Aware® of America Board of Directors. Their addition to the board will help to better position the organization as a critical leader in service to children and families. They will be key in implementing the strategic plan for the coming year, engaging in the 2019 strategic planning process and in shaping the Child Care Works Summit in April 2019.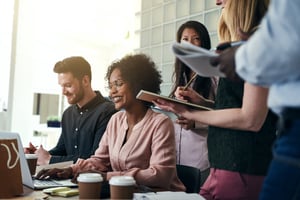 The following individuals will join the board in January:
Stephanie Berglund, who is the Chief Executive Officer of thread, Alaska's Child Care Resource and Referral Network. She oversees a network of partner organizations helping to strengthen access to quality early care and learning in Alaska.
Lynne Borden, who joined the University of Minnesota in 2013 as a Professor in the Department of Family Social Science. She previously had served at the University of Arizona, Tucson, as the Thomas W. Warne Professor of Excellence in Youth Development in the Norton School of Family Consumer Sciences, and as a faculty member and extension specialist in the Division of Family Studies and Human Development.
Dan Harris who is the Executive Director of the Illinois Network of Child Care Resource and Referral Agencies (INCCRRA). Mr. Harris has over twenty years of experience administering social service programs in Illinois, New Mexico and Wisconsin.
Our new board members will provide diverse views and expertise that will further our collective work at Child Care Aware® of America. Please join me in welcoming our newly-elected Board members!
In addition, new this year, the Board will be electing its new Board president during its first meeting of the year on January 11, 2019.