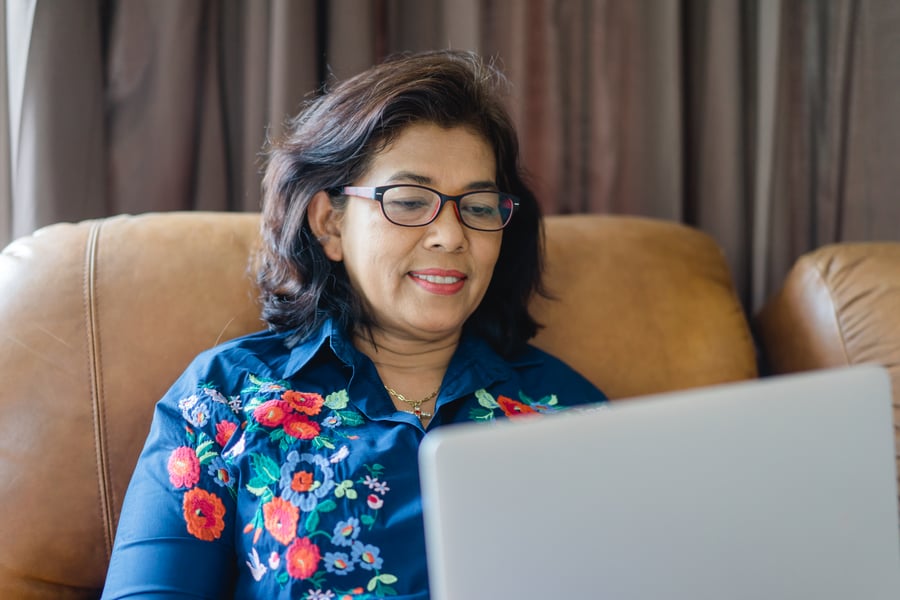 An in-person meeting. It's one of the most powerful tools we have in our toolbox as advocates. But what do we do when we can no longer sit down, face-to-face, and have a conversation with our representatives?
Advocacy has never been more important, so we can't just put one of our best tools away. We have to adapt to the circumstances to make sure we're still having the biggest impact we can for ourselves and for working families who need access to safe and reliable child care.
So we've taken Child Care Aware® of America's (CCAoA) Day on the Hill—a full day of in-person meetings, rallying and advocating with legislators on Capitol Hill—and put it online.
Below, you'll find a comprehensive toolkit with helpful resources to make it possible for you to schedule and have an effective conversation with your members of Congress from the comfort and safety of your own home.
1) Call your representatives
To get started, there's one simple thing you can do, right now, to get involved and do your part to move the needle on relief for child care during the coronavirus crisis. Use our convenient 'Click-to-Call' tool to place a phone call into your legislators' offices.
A phone call is a simple and quick way to plugin even before you get a chance to schedule a meeting. Plus these calls have a big impact.
2) Schedule a meeting
After you've placed your call, it's time to schedule a meeting. This may seem like an intimidating process. Senators and representatives are busy, important people, right? Of course they are, but remember, your representatives are in Congress to represent you and your community. They want to meet with you so they can be informed on your needs and the problems you're facing before voting on legislation.
Setting up or scheduling a meeting can be done in five steps, and we have laid them out in this helpful guide. Congress isn't holding many in-person meetings in D.C. right now, but once you connect with your district scheduler or other staff lead, most offices will be happy to arrange a teleconference for you.
3) Prepare for and have an effective conversation
Once your meeting is set, it's time to prepare. In this guide, we've put together some best practices and tips you can use before, during, and after your meeting to make sure it's a success. Remember to stay on message! Members and their staff are working on addressing a myriad of COVID-19 related issues, so focus on specific issues, like our need for $50 billion in dedicated child care funding.
To keep your meeting focused and purposeful, we've also put together this sample meeting agenda, and worksheet, to help you plan ahead.
4) Tell us how it went!
Taking good notes is very important – it will help you follow-up and report out about how the meeting went. Once your meeting is finished, fill out our Legislator Recap Form. Sharing the outcomes of your meeting with legislators with the CCAoA team helps us understand the work that you're doing so we can continue your efforts at the national level. We want to hear your success stories, as well as any pain points that emerged during your conversation.
5) Share on social media
After you've filled out the recap form the only thing left to do is to take your advocacy online! Make sure you tweet, share and post about your experiences to spread the word, and inspire others to get involved and engaged.
Hundreds of families around the country are counting on us to fight for their child care in this moment, so know that the actions you're taking now really matter. Our government works best when people get involved and use their voices, so by taking this step and meeting with your representatives, you're making a big difference. Thank you.
For quick access, listed here are links to all of our Day on the Hill from Home resources: