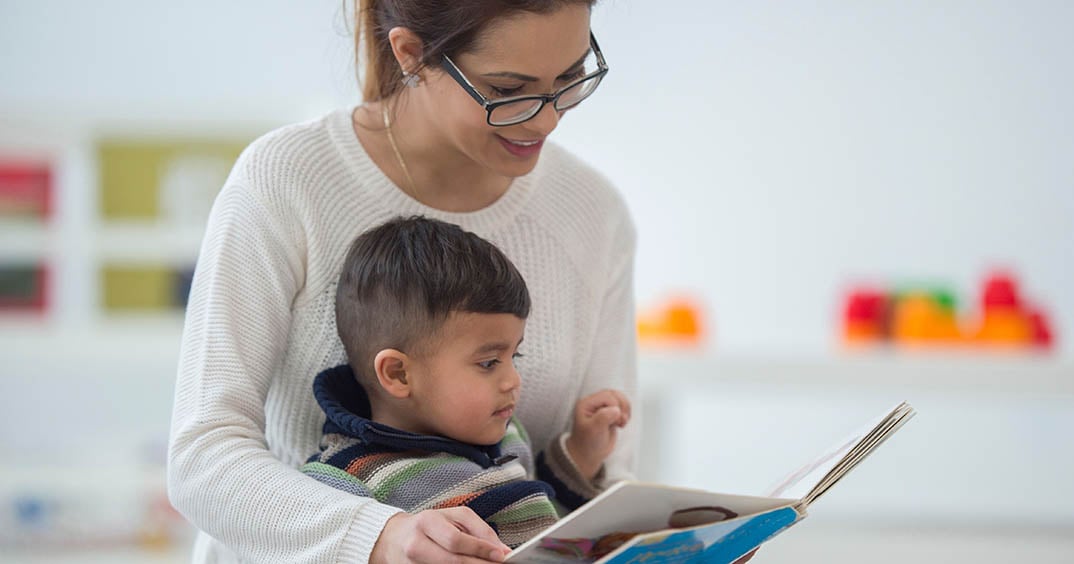 Denise is a family child care provider who just enrolled a family who recently immigrated to the United States from El Salvador. Although the family speaks some English, their home language is Spanish and 3-year-old Jorge, their son, communicates solely in Spanish. Jorge has transitioned well into the program and enjoys playing with the other children in the program but struggles to communicate verbally with his English-speaking peers. Denise wants to help Jorge fully participate in the program, but she is unsure how to best support him since she does not speak Spanish. Does this scenario sound familiar?
We're guessing it does. Currently, there are over 140 languages spoken by children and families in early care and education programs across the country. Your program is likely serving children with diverse cultural and linguistic backgrounds. And if you're a provider who cares for children who are part of the CCDF subsidy program, your state likely requires training related to caring for children who are dual language and English learners. Like Denise, you may wonder how to best ensure that these children and families get the most out of your program. The National Center on Early Childhood Development, Training, and Learning and the Office of Head Start can help!
Here are a few things we've learned about how to successfully support Dual Language Learners (DLLs):
Recognizing the importance of home languages is vital to success of children who are DLLs and their families.
The strategies that support school readiness for children who are DLLs boost outcomes for all children.
Bilingualism is a benefit we can provide for all children to build school readiness and success in the global workforce.
Child Care providers need professional development supports to implement effective practices with children who are dual language learners and to work with their families.
Want to learn more?
Join us from February 19-22 as we celebrate DLLs by offering information, resources, and online support to help you to effectively include these children and families in your programs. We'll be sending messages and resources out via social media, but you can also join us at 1 p.m. ET each day on MyPeers, where we will host chats on these topics:
Tuesday, February 19 = Illuminate Systems and Services for Coordinated Approaches for DLLs
Wednesday, February 20 = Spotlight Best Practices and Resources for DLLs
Thursday, February 21 = Build Bright Futures for Children from All Languages and Cultures
Friday, February 22 = Focus on Research that Powers Our Work with DLLs
We've also put together a list of resources you can access below. These include webinars, tip sheets, assessments, and other tools you can use in your program.
Resources
One last resource we would like to share with you is the new Ready-DLL! App. This will allow you to use your smart phone to look up 25 of the most common words in a child care setting in one of four languages~ Arabic, Haitian Creole, Mandarin and Spanish. We bet Denise would love to use this to support Jorge through the day! We encourage you to download the app and use it with your children and families too.
We hope you'll Celebrate the DLLs in your program along with us and that the resources listed above are useful to you. We'd love to hear how you use them! Share your photos, tweets, etc. using #BrilliantDualLanguageLearners!
Thank You, Gracias, 谢谢, شكرا جزيلا, mèsi