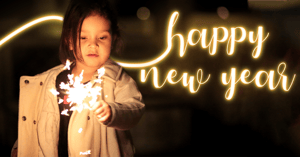 Following the close of 2016, we look back and reflect on our many accomplishments—from the launch of our 10th Parents and the High Cost of Child Care report to the start of our Child Care Works movement, just to name a few. This year we have experienced tremendous growth and a steady dose of positive change. As an organization, Child Care Aware® of America has gone above and beyond to create and sustain a commitment to a quality workplace in support of children and families in policy and practice. Looking forward, we are prepared to make our impact during the first 100 days of the new administration and beyond to ensure that child care remains a top priority.
Below are some additional highlighted from December.
Online and On-Air
The Emergency Preparedness Team recently published a blog post on toy safety, which shows that an estimated 185,500 children under the age of 15 were treated in emergency departments for toy-related injuries in 2015, according to the U.S. Consumer Toy Safety Product Safety Commission. Almost half (48 percent) of those injured were children ages birth to four years of age. Cuts, scrapes, and bruises were the most common toy-related injuries, with most injuries affecting the head or face. In the weeks leading up to the December gift giving season, important information regarding toy safety was shared through CCAoA's blog.
On November 29, Holly Nett and Andrew Roszak from CCAoA's Emergency Preparedness Team co-facilitated a webinar with Valerie Peterson from Child Care Aware® of Minnesota to emergency managers and other professionals in Minnesota working in the role of disaster preparation, response, and recovery. The goal of the webinar was to help these partners better understand the needs of young children in disasters as well as the role that CCR&Rs can play in preparedness, response, and recovery efforts.
The NDS team is pleased to announce the release of its first quarter Lunch and Learn series. Government and CCR&R licensed users of NDS can expect to receive registration details every other Friday for topics that will be offered on a weekly basis through March. Areas of focus for the next three months will include:
An overview of the 2017 NDS Advancement plan,
Monthly post deployment briefings,
Monthly Childcare.gov open discussion forums,
Reporting upgrades for state child care fact sheets, and
Guest speakers from the field.
For more details about the NDS Lunch and Learn series, please contact the NDS Help Desk at ndshelpdesk@usa.childcareaware.org.
As a part of an ongoing effort to support Child Care and Development Fund (CCDF) program grantees with the work of implementing the Child Care and Development Block Grant (CCDBG) Act of 2014 and the new CCDF program regulations, the Office of Child Care (OCC) is hosting webinars focusing on specific CCDF policy topics. Learn more and register for the next webinar in this series, which will take place on January 12 at 3 p.m.
Join the National Center on Early Childhood Development, Teaching, and Learning (NCECDTL) for a live Infant/Toddler Teacher Time webcast. This webinar will cover how to set up your environment to support the curriculum and meet the needs of all the children in your care. Learn more and register for this webinar, which will take place on February 3rd at 3 p.m.
Around the Country
The National Geospatial-Intelligence Agency (NGA) fee assistance program will join the Navy fee assistance contract in 2017. Eligible NGA sponsors may begin applying to the program for monthly child care tuition assistance effective January 1, 2017.
Bonnie Storm, Senior Director of the Exceptional Family Member Program (EFMP) Respite Care, participated in the ARCH advisory meeting (ARCH advisory committee to the Lifespan Respite TA Center) on December 13 to discuss the current technical assistance available to respite care providers. The committee went over the project work plan summary, year two, lessons learned, and practical applications for sustaining lifespan respite systems.
As part of the CCR&R Agencies as Resilience Hubs project, the Emergency Preparedness Team continues to work closely with the selected communities—Child Care Aware® of Kansas, Child Care Aware® of Minnesota, and the Child Care Resource Center of Tulsa, OK—on training, partnership building opportunities, and learning community meetings.
On December 6-7, the Emergency Preparedness Team and key staff from Child Care Aware® of Minnesota, the Child Care Resource Center of Tulsa, OK, and Child Care Aware® of Kansas convened in Kansas City. This meeting allowed the project communities to build off of one another's momentum as work begins to unfold in each of the grantees' service areas. The Learning Community Convening provided an opportunity for participants to engage with one another face-to-face to discuss shared goals, evaluation components, project progress, and future plans for implementation of training, technical assistance, and partnership building.
CCAoA and Save the Children recently presented at the ZERO TO THREE Conference in New Orleans. The presentation, "Protecting Children in Emergencies," drew a lot of attention and was a great success with more than 200 attendees registered for the session.
The work continues on our focus groups. The Health and Research Teams traveled to Syracuse, NY and Charlotte, NC to continue investigating the impact of staff health on their ability to model and teach healthy active living with children in care and to continue testing advocacy messages directed at teachers and family child care providers. Common themes are emerging, and the teams have mobilized around output and outcomes planning for our findings.
The CCAoA Vroom Team continues to be on the move not only in our 10 key Vroom Ambassadors locations but also locally. In late November, Vroom was asked to participate in a convening of women leaders at the Children's Defense Fund. The our Vroom team attended and presented at the day and a half of meetings on "Advocating for Young Children: Engaging Women Leaders." Dr. Amelia Bachleda, University of Washington Institute for Learning and Brain Sciences (I-LABS), spoke to the group about the latest brain research on young children, which lead into our presentation of Vroom in our child care resource and referral communities. The team focused its panel discussion on how to promote high quality early learning opportunities with Vroom in their service communities. The discussion addressed the importance of early childhood brain development as a foundation for parents, caregivers, and advocates for children and families as well as to promote the importance of early childhood development learning at the local, state, and national levels.
Across the nation, CCAoA's Vroom Team continued to reach out to early childhood professionals as reflected in our recent participation at ZERO TO THREE'S annual conference in New Orleans in December. The conference provided a targeted opportunity to network and engage in dialogue with hundreds of early educators and leaders who work on behalf young children.
Member Connections
The Child Care Aware® of America Policy Summit is scheduled for April 23-25, 2017 and will be held at the Washington Court Hotel on Capitol Hill in Washington, DC. This event addresses policy, practice, and the future of the early childhood field. The Policy Summit will engage professionals in the field and our Child Care Works grassroots advocates and provide information on policy that informs, educates, and assists attendees in building their policy strategies. Sessions will cover action items around discussing public policy as well as legislation and regulations with policymakers across the local, state, and federal levels. Finally, the Policy Summit will include our annual Day on the Hill event, giving child care advocates an opportunity to put the skills they have learned into action, meet with their Congressional representatives, and position child care initiatives at the forefront of the political conversation. Learn more and register today for this important event!
ICYMI: December in the News
In December we released our Parents and the High Cost of Child Care: 2016 report. The report reveals a continued trend of the burden that families face in finding and funding quality child care. It also features new information on the cost and affordability of child care across the country, including county-level data for four states (Arizona, Massachusetts, Minnesota, and New Hampshire). A new interactive map also allows users to quickly access a variety of cost data for each state, including county-level data for five states. The report debuted with a satellite media tour in which Lynette M. Fraga, Executive Director, was interviewed by 25 television and radio stations across the county. The report also received a major placement in FORTUNE, Politico, and Huffington Post. Visit usa.childcareaware.org/costofcare to download the Parents and High Cost of Child Care: 2016 report and toolkit and explore the interactive map.
The Family and Community Engagement Team recently launched a pilot opportunity for reaching vulnerable families through advanced child care consumer information and outreach strategies. CCR&Rs are a fundamental link between the early care system and vulnerable families. However, we have learned that vulnerable families often rely on family, friends, and neighbors for information about child care, and many are not aware of the services CCR&Rs offer. As part of this pilot opportunity, CCAoA is recruiting two CCR&R agencies to join us in disseminating consumer information resources and key messaging strategies aimed at low-income and vulnerable families. The chosen CCR&Rs also will contribute to the refinement of the pilot materials by providing and gathering real-world feedback. Our goal is to enhance the current child care information system in pilot states by elevating the quality and reach of child care information available to vulnerable families.
CCAoA staff embraced the holiday spirit by collaborating with Child Care Resources Inc., a CCR&R located in North Carolina, to sponsor 81 children in Fayetteville, NC who were directly affected by Hurricane Matthew. CCAoA staff volunteered to purchase more than 150 gifts from the children's wish lists and delivered them to the Partnership for Children and Families for distribution on December 21.