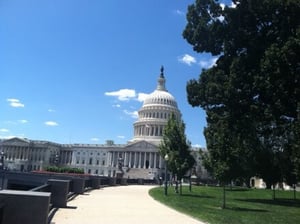 Yesterday, the House Appropriations Committee released the draft FY 2017 Labor, Health, and Human Services, and Education spending bill. This appropriations bill is the source of funding for the vast majority of federal child care and early child development programs. The Committee is expected to consider, and likely pass, this bill late next week.
Overall, the bill proposes to slash education spending by $1.3 billion next year, however, the following programs fared well in a tough spending environment:
$2.8 billion for the Child Care and Development Block Grant (CCDBG), which is a $27 million increase over FY 2016 levels;
A $142 million increase for Head Start ($9.3 billion), which includes a set-aside of $645 million for Early Head Start-Child Care Partnerships; and
$250 million for the Preschool Development Grants program, which matches the authorized funding level under the "Every Student Succeeds Act," which was signed into law last December.
The proposed funding levels for FY 2017 are very close to the Senate's version of this bill, which the Senate Appropriations Committee approved last month. However, they are way short of what President Obama requested in his budget to Congress.
Congress is expected to adjourn at the end of next week (July 15) and return shortly after Labor Day. Since not a single FY 2017 appropriations bill has been sent to the President, and with the current fiscal year ending on September 30, Congress will enact a short-term continuing resolution (CR) before then which will likely last until after the November election.
The outcome of the election could determine whether or not Congress and President Obama can negotiate a final FY 2017 spending bill before he leaves office in January. It's anticipated that both congressional and White House staff will remain in contact over the next four months, but nothing will be determined before November 8.
We will continue to provide updates as they come in.