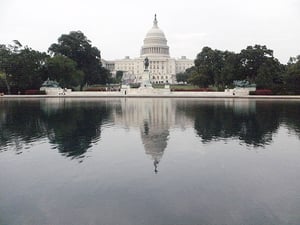 We were excited to hear child care mentioned in the first 10 minutes of the first Presidential debate. It makes sense - 90% of Americans want the next president to expand access to child care and early learning opportunities. It's a critical issue that candidates across the aisle can agree on.
Child care costs more than college tuition and more than a month's rent in a majority of states, making child care out of reach for many families.
Bottom line: All families should have access to high-quality affordable options for their children's early care and education and affordable, high-quality child care supports working families and the economy.
Join us and spread the word!
Joining the Child Care Works movement means you believe:
Child Care Needs to be Affordable. The cost of child care impacts families, governments, businesses, and individuals and they need to be affordable.
Quality Child Care Needs to be Available for All. All Americans must have quality, affordable, and accessible child care.
Child Care Workforce Needs to be Supported. Professionals in child care are critical in the success of children's futures. They should have adequate training and be appropriately compensated.