Talk about change. Colorado's early care and education system is undergoing major shifts, largely in response to new requirements at the state and federal levels. For starters, there are the new federal requirements in the reauthorized Child Care and Development Block Grant (CCDBG) Act. In addition, last year Colorado's child care licensing regulations were updated and now are among the strongest in the nation. For the first time, child care health consultants in the state are required to take introductory training, and child care staff who work with infants must undergo annual training on safe sleep practices.
As a result of these changes, questions were pouring into the offices of Healthy Child Care Colorado and making their way to Taran Schneider and Theresa Rapstine, who provide health and wellness trainings statewide. Their workload soared; requests for technical assistance jumped from 150 per month to 250 per month in the past year.
Healthy Child Care Colorado (HCCC) works collaboratively to improve the health, safety, and wellness of all children in early care and education settings across Colorado. HCCC's four priority areas are obesity prevention, oral health, injury prevention, and social and emotional well-being. HCCC's goals related to these priorities are accomplished in part by providing training, technical assistance, webinars, and gatherings to early childhood programs, child care health consultants, licensing specialists, school nurses, coaches, and others.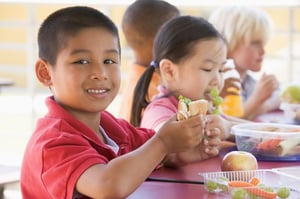 One of the locations in which Schneider and Rapstine provide trainings is Durango, a small city in the southwest corner of the state. With the increased demand for their services, they reached out to the local child care resource and referral (CCR&R) agency and other early childhood partners in Durango to determine the training needs of the many early childhood stakeholders in the community. They included health consultants, school nurses, camps, child care centers and homes, and quality coaches. Schneider and Rapstine learned that 1) Durango was struggling to find medical professionals to serve as child care health consultants, and 2) there was a lot of confusion about infant safe sleep regulations, best practices, and how stakeholders could communicate with one another about the regulatory changes.
Their next step was to think innovatively about how to deliver the trainings in a way that was tailored to meet the community's needs but also be cognizant of the limited resources available for statewide trainings. Schneider and Rapstine, along with their local partners, decided it would be best to depart from the usual practice of delivering training to a narrow stakeholder group (i.e., health consultants only). Instead, it could be beneficial if the diverse audience in Durango gathered together to learn about these topics and discuss how they applied to the local community. Training this broader and larger audience would also be more cost effective because it would involve less travel than if they were to train each stakeholder group separately. The Child Care Health Summit model was created.
The Summit educates key stakeholders in local communities about health, safety, and wellness policies and practices in child care and preschool programs. The attendees explore the various roles that work to support children and professionals in child care settings, share updates to child care licensing and sanitation rules, discuss infant safe sleep scenarios and best practices, and are presented with resources and materials. The training is conducted using scenarios around hot topic issues identified by the community, examining best practices, and collaborating to come up with community-driven solutions and shared understanding. This training fosters a deeper understanding of health, safety, and wellness policies and practices in early learning settings.
In June 2016, 18 people participated in the Durango Child Care Health Summit, including the regional licensing representative, coaches, directors, teachers, school nurses, health consultants, and more. When they walked into the room, most participants did not know one another. By the end of the day, though, the Summit had become a collaborative, community-building effort. According to Schneider and Rapstine, participants grew to better appreciate one another, including individual roles. And the HCCC trainers realized some successes of their own, with the establishment of some strong relationships, particularly with people from the local CCR&R, health consultants, and the child care licensing representative. In addition, they discovered that the new Summit model was effective in addressing the needs of the community and identifying community-based solutions.
A second Summit was held in Pueblo in October; 44 people attended. Summits will be held in communities across Colorado, thanks to a grant from The Colorado Health Foundation. The trainers say their message to attendees is to collaborate with others in your community to improve health, safety, and wellness for children in early learning settings. Schneider adds, "It's really a pretty wonderful thing. We're doing what Healthy Child Care America and Healthy Child Care Colorado were created to do—create linkages between health care professionals and child care professionals."