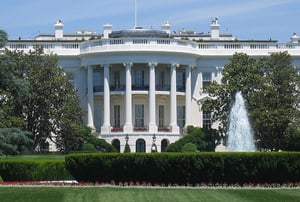 2018 Policy Agenda Recommendations Would Improve Financial Stability for Millions of Americans if Enacted
The Child Care for Working Families Act is Top Priority
WASHINGTON, Feb. 7, 2018 - With millions of American families struggling to afford and access quality child care, and early childhood education costs outpacing college tuition, Child Care Aware® of America today urged Congress to take swift action to relieve this financial burden. The organization's 2018 policy agenda calls on Congress to pass the Child Care for Working Families Act of 2017, provide at least a $1.4 billion increase to Child Care and Development Block Grants (CCDBG) over 2018 levels, and strengthen quality standards for care provided under the Temporary Assistance for Needy Families program. These policy recommendations follow Child Care Aware® of America's release of national and county-level data showing that child care is unaffordable in all 50 states. Massachusetts county-level data supplement and map can be found here.
"The rising cost of care has created a financial emergency for working families," said Lynette Fraga, executive director of Child Care Aware® of America. "We urge Congress to take up common-sense, bipartisan policies that will improve the lives of nearly every American family. More than 87 percent of Democrats, Republicans, and Independents, when asked, say they favor government investments to make early education and child care more affordable. Families can no longer wait for a solution to what has turned into a financial emergency."
The Child Care for Working Families Act, introduced in 2017 by Sen. Patty Murray (D-WA) and Rep. Bobby Scott (D-VA), would more than double the number of families qualifying for child care subsidies; support state expansion of universal Pre-K for three- and four-year olds; and improve wages for child care workers.
An increase of $1.4 billion to CCDBG would help fund subsidies and placements for the one in six children who currently qualify for subsidies, but can't access services. It would further help states implement quality standards such as background checks and health and safety training for staff.
Strengthening standards for care provided through the Temporary Assistance for Needy Families (TANF) program would include ensuring that TANF care meets the same standards now required under CCDBG.
"The lack of affordable care and available spots in subsidized care are holding the poorest families back from full participation in the workforce," Fraga said.
Child Care Aware® of America also called on the Trump administration to reform the child care subsidy eligibility process to make it more accessible for families working nontraditional hours. It also asks the administration to target technical assistance to child care providers in areas of the country with the lowest levels of compensation to help providers maximize their budgets.
At the state level, the organization further called for expanded local investment in using quality rating and improvement systems as the benchmark for quality early learning, as well as the establishment of a wage ladder for the early childhood workforce to improve compensation.
For 30 years, Child Care Aware® of America has been the leading voice for quality, affordable child care in the United States. More than 11 million children under the age of five are in some form of child care in the United States; roughly 35 percent of these children are in child care centers.
To view the full Parents and the High Cost of Child Care report, visit usa.childcareaware.org/costofcare. To learn more about Child Care Aware® of America's advocacy efforts, visit childcareworks.org. You can follow the movement for child care on Twitter, Instagram and Facebook using @ChildCareWorks. .