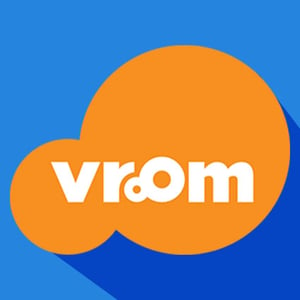 Washington, D.C. – Child Care Aware® of America is pleased to announce an exciting partnership with the Bezos Family Foundation focused on encouraging family engagement through Vroom, a national initiative that empowers parents to turn everyday activities into brain building moments for their children.
Vroom provides interactive tools and resources that highlight the science behind early brain development, showing parents how they can build their children's brains in everyday moments like bath time and meal time. The tools are free of cost, simple enough to fit into parents' daily routines, and right at their fingertips.
This partnership will help fuel Vroom's goal of catalyzing a culture shift – one that begins with parents and extends to families, providers, companies, and communities working together to support brain development during the first five years of life. Child Care Aware® of America will activate it's nationwide Child Care Resource and Referral (CCR&R) network in the use of Vroom messages and tools. An initial ten sites will also be identified to create a blueprint for using Vroom in the childcare context through deeper programmatic integration. The CCR&R network will greatly expand Vroom's reach to families through childcare providers across the country.
"Our partnership with The Bezos Family Foundation will engage and encourage providers and parents to take advantage of the seemingly ordinary moments to create extraordinary learning opportunities with each interaction," said Lynette Fraga, Ph.D., Executive Director of Child Care Aware® of America. "This partnership is a great fit that provides mutual benefit with immeasurable rewards."
Child Care Aware® of America, the nation's leading voice for child care, leads the mission of more than 400 Child Care Resource and Referral (CCR&R) agencies across the country in working to ensure that all families in 99 percent of populated zip codes in the U.S. have access to safe, quality and affordable child care. With the reauthorization of the Child Care and Development Block Grant (CCDBG) at the end of 2014, it is clear that child care is a critical priority for American families.
For more information on the Vroom initiative, visit www.joinvroom.org/parents.
About Child Care Aware of America
Child Care Aware of America is our nation's leading voice for child care. We work with state and local Child Care Resource and Referral agencies (CCR&Rs) and other community partners to ensure that all families have access to quality, affordable child care. To achieve our mission, we lead projects that increase the quality and availability of child care, offer comprehensive training to child care professionals, undertake research, and advocate for child care policies that improve the lives of children and families. To learn more, visit usa.childcareaware.org. Follow us on Twitter @USAChildcare and on Facebook at facebook.com/usachildcare.
About Bezos Family Foundation
The Bezos Family Foundation is a private, independent foundation established by Jackie and Mike Bezos, who along with their children and spouses, serve as directors. Their vision is that all young people are prepared to achieve their full potential and make a meaningful contribution to society. The Bezos Family Foundation supports rigorous, inspired learning environments for young people, from birth through high school, to put their education into action. Through investments in research, public awareness, and programs, the foundation works to elevate the field of education and improve life outcomes for all children.