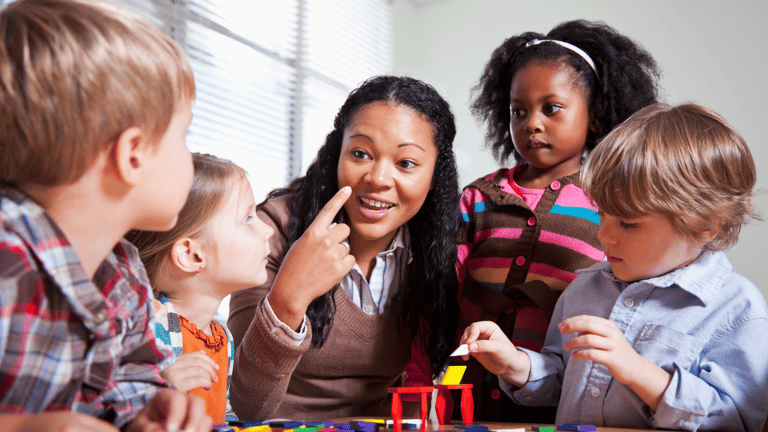 As Labor Day approaches, we reflect upon the sacrifices of countless American workers who endeavored for a brighter future. Originally instituted by President Grover Cleveland, Labor Day honors those whose contributions have paved the way for progress. It is in this spirit that we do the same for Black Business owners during the month of August. At Child Care Aware of America, we celebrate those in the Early Care and Education (ECE) industry.
Sixty years ago, on August 28, over 200,000 individuals gathered in Washington, DC, for the March on Washington for Jobs and Freedom, marking a pivotal moment in the fight for human rights. It was here that Martin Luther King Jr. passionately shared his "I Have A Dream" speech, highlighting the ongoing struggles faced by Black Americans a century after the Emancipation Proclamation. These experiences mirrored the deep-rooted challenges within the workforce, where Black labor continually faced devaluation, leaving an imprint of intergenerational trauma.
This backdrop of racial trauma similarly shaped the early care and education sector. Historically, it was built upon the dedication of Black women serving white families. A study on "Racial Wage Gaps in Early Education Employment" indicated that Black professionals in the ECE domain earn notably less than their white counterparts. This discrepancy has even widened over the past decade, as reported by American Progress.
Yet, despite the adversities, Black ECE business owners have revolutionized the industry with their innovative approaches.
Black business owners in early care and education have been pivotal in redefining industry practices and outcomes. Their transformative successes have reshaped the sector. In tribute to their labor of love, we spotlight Black business pioneers who have significantly impacted and continue to sculpt the future of early care and childhood education:
These interventions continue to address the needs of America as a whole, and are not exclusive to the needs of Black children. Through the course of time, they have answered a call for inspired, culturally relevant education that addresses challenges both within and beyond educational spaces. Having never being removed from the experience of being undervalued from enslavement to underpayment, Black women have innovated.
The legacy they continue to create brings us all closer to realizing Martin Luther King's Dream every day.