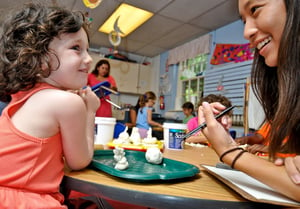 This year we celebrate Provider Appreciation Day on May 6 to honor child care providers across the nation for the extraordinary work they do. This special day is intended to recognize all those who nurture, teach, and care for children in multiple settings across the country.
Although Provider Appreciation Day is recognized every year in May, the Friday before Mother's Day, it is important that we show our appreciation year-round for individuals who serve an important role in providing high-quality child care. We know that early care and education provides a solid foundation for children's ongoing academic and behavioral success; it is important that families have access to high-quality affordable child care. Research indicates that there is a direct link between caregiver training and quality of care, so to achieve a high quality of care, child care providers must receive adequate training and compensation.
Child Care Aware® of America is proud to partner with the National Association of Family Child Care, National Association for the Education of Young Children, National Head Start Association, and the National Indian Child Care Association to recognize outstanding child care providers on a monthly basis who exemplify extraordinary qualities and characteristics.
Here are just a few of the noteworthy child care providers who have been recognized as Provider of the Month. We encourage you to read their amazing stories!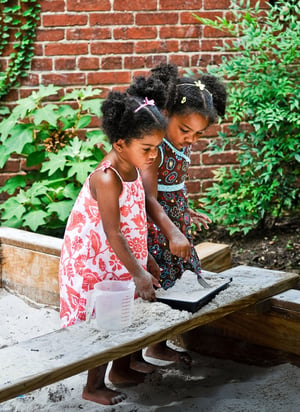 Do you know an outstanding early childhood educator who is deserving of the Provider of the Month award? Visit www.providerappreciationday.org for details on how to nominate them, and help Child Care Aware® of America and partner organizations honor those who go above and beyond every day!
Another way to honor the special individual who has made an impact in your life is with a Provider Appreciation Day card from Child Care Aware® of America. When you make a tax deductible donation to Child Care Aware® of America in honor of a provider, we will send a special card to them in celebration of all they do to educate and care for young children. To learn more, go to usa.childcareaware.org/donate.
Finally, we are pleased to launch the "Faces of Child Care," an upcoming eight-week series of stories from individuals of various walks of life who are affected by child care. Every week, beginning on May 11, you will have the opportunity to meet an incredible person who is transforming the child care system in inspiring ways. Be sure to visit our website after May 11 to learn more.