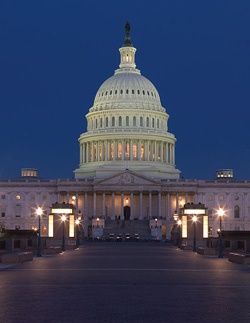 Late last night, House Speaker, Paul Ryan (R-WI) announced that a deal was reached on the FY 2016 budget and unveiled a $1.15 trillion spending bill that would fund the government thru September 30, 2016. This bi-partisan bill includes very favorable funding levels for programs that support low-income children and their families and early education, including:
$2.8 billion for the Child Care and Development Block Grant (matches the President's request), and of the total amount, $127 million must be dedicated to improving the quality of care for infants and toddlers.
$9.2 billion for Head Start, which is a $570 million increase over the FY 2015 enacted level, with $635 million reserved for Early Head Start-Child Care Partnerships.
$250 million for Preschool Development Grants, which is the same amount as last year and matches what is authorized in the new ESSA law.
In addition to the budget, Congressional leaders agreed to an $800 billion tax extenders package that makes permanent the refundable credits low-income families receive through the Child Tax Credit and the Earned Income Tax Credit. Both of these provisions would set to expire in 2017.
The House is expected to vote on both measures very soon, and once they pass, House leadership will file a motion to merge the bills into one. The Senate will then consider and pass the combined package then send to the President for his signature.
However, before Congress can complete the FY 2016 appropriations and tax bills, they will need to pass another short-term CR as the current one expires at midnight tonight. Therefore, they are expected to enact a seven day CR (December 22) this afternoon. Once Congress sends the final appropriations/ tax bill to the President, they are expected to adjourn for the remainder of the year.
For a summary of the FY 2016 budget and tax extender packages, please click here and here. For the full text of the Omnibus bill, please visit this website.