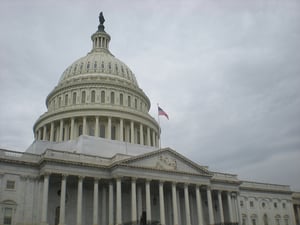 On March 18, the Trump Administration published additional materials to support its FY 2020 budget request to Congress. While the budget request includes proposals to address the child care crisis in the U.S., it falls well short of what is needed long-term. Additionally, the President's request includes proposals that would harm millions of working families with cuts to critical funding streams and access to basic needs.
Attacking the Health and Safety of Low Income and Working Families
Over the next 10 years, President Trump proposes steep cuts to Medicaid, imposing new work requirements, and converting it to a block grant. If enacted, this would likely result in millions of working families losing access to health care coverage. According to Kaiser Family Foundation, nearly 75 million Americans depend on Medicaid, and children account for nearly 43 percent of enrollees.
The budget request also targets the Supplemental Nutrition Assistance Program (SNAP) by proposing a $220 billion cut over the next decade and imposing tighter restrictions on unemployed or underemployed SNAP recipients. As the Food Research and Action Center highlights, the new restrictions would cause nearly 755,000 to lose access to SNAP benefits, denying them access to nutritious food for their families. With more than 42 million people depending on SNAP each month, cuts to this critical program would harm the nation's most vulnerable families.
SNAP is a proven program that lifts families out of poverty and the Administration should strengthen it, not harm it.
Other programs on the chopping block include:
Women, Infants, and Children Program

21

st

Century Community Learning Centers

Public Housing Programs

Low-Income Home Energy Program
Proposes Band-Aid Solution with One-Time Investment in Child Care at the Expense of Other Programs
As previously stated, Child Care Aware® of America (CCAoA) acknowledges and welcomes the Administration commitment to addressing the child care crisis in this country. However, the FY 2020 budget proposal would be counterproductive because it proposes a short-term, new spending for the CCDBG as opposed to a needed, long-term investment and commitment to the program.
Only one in six families who qualify for child care assistance actually receive it, and that is why CCAoA supports a $5 billion increase in funding for CCDBG for next year.

In addition to the shortcomings of a one-time, $1 billion investment, the Administration's budget request includes proposals that would actually harm child care. This includes states "removing unnecessary regulations" in order to receive a portion of the new funds. The CCDBG Reauthorization Act of 2014 has helped implement new standards to improve safety and access to high-quality care, and reducing or eliminating these new regulations could lead to consequences that put children at-risk of being exposed to unsafe care.
It's also difficult to improve the quality of child care when the Administration proposes a $21 billion cut to the Temporary Assistance for Needy Families (TANF), which is the federal cash assistance program that millions of low-income families depend on. TANF also supports other services, including child care.
Lastly, the Administration once again proposes the same family leave policy as it had since 2017 by using funds from unemployment insurance to pay for six weeks of paid leave, instead of a dedicated funding source that doesn't conflict with other critical programs.
What's Next?
The President's budget request was "step one" in the process of enacting next year's spending priorities. The responsibility of moving this forward is now up to Congress.
Therefore, Congress should reject it and work together to reach a deal that prioritizes the needs of children and families and provides robust funding for early education and high-quality child care programs. Any deal must also include raising NDD spending overall to avoid across the board spending cuts due to sequestration (Budget Control Act of 2011).
In 2018, Congress reached a historic budget deal that lifted key programs like CCDBG to new levels that allowed them to serve more children and families than ever, and lawmakers must come together again to ensure children and families are protected.