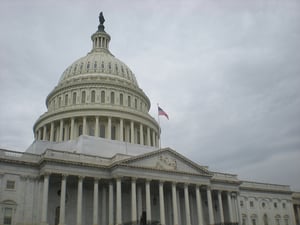 Last night, the House of Representatives completed the FY 2019 Labor, Health and Human Services, and Education Appropriations Bill (it also includes the Department of Defense's budget) that, once again, honors the two-year congressional budget agreement by prioritizing funding for early childhood and child care programs.
The Child Care and Development Block Grant (CCDBG) will receive a $50 million increase next year, bringing a total $4.8 billion in new discretionary funding over the last two years. This has helped states tremendously in complying with the mandates of the 2014 law, as well as expanding programming to more low-income children and families. In addition, Head Start (including Early Head Start) received a $200 million increase and the Child Care Access Means Parents in School (CCAMPIS) and Preschool Development Grants, were funded at the same level as FY 2018.
Child Care Aware® of America applauds Congress for keeping their promise on supporting children and families, and we encourage readers to thank them as well. To learn more about how you can contact your delegation, please visit Child Care Works.