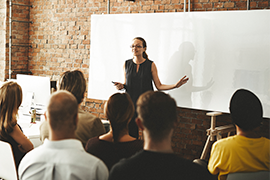 What can Child Care Resource and Referral (CCR&Rs) agencies do and how can they most effectively share information about Power to the Profession with the field? Join us for a webinar, "What can your CCR&R do to prepare for the evolution of the ECE profession?," on July 10 from 2:30-3:30 pm EST as we talk with our colleagues at Child Care Answers, a child care resource and referral agency in Indiana, to learn about innovative strategies they are using to help engage and inform their staff and child care providers in their area about Power to the Profession.
Child Care Aware® of America is one of 15 national organizations leading the Power to the Profession, an initiative working to develop a shared framework that describes career pathways, knowledge and competencies, qualifications, standards, and compensation for the early childhood workforce. Developing this framework and defining our profession is urgent in order to make a strong case for increased public investments. The taskforce recently released a joint statement regarding feedback received from the field on recommendations around preparation, specializations, and career pathways for the profession.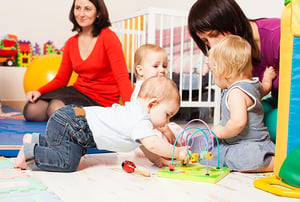 CCR&Rs are in the position to shape the future of the early childhood profession. Child care provider and community feedback are critical in this initiative. According to the CCAoA data, 85 percent of CCR&Rs participate in statewide partnerships or initiatives and 91 percent participate in local partnerships to identify and develop strategies to address gaps in services and systems that serve children and families. CCR&R agencies are in a perfect position to facilitate conversations with child care providers and community partners and ensure that voices from the field are represented in the recommendations from the national taskforce.
We can't make advancements in the field without you! Find out how you can be part of the solution.