Child care resource and referral (CCR&Rs) agencies, you have the opportunity to help shape the future of the early care and education workforce!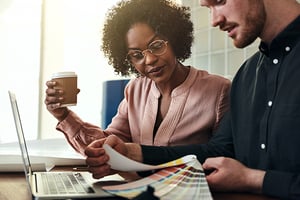 Child Care Aware® of America is one of 15 national organizations leading Power to the Profession, a collaborative effort focused on developing a plan on how we define the early childhood profession.
The goal of the taskforce is to develop a shared framework that describes career pathways, knowledge and competencies, qualifications, standards, and compensation for the early childhood workforce. Developing this framework and defining our profession is urgent in order to make a strong case for increased public investments.
The work of the taskforce is segmented into 8 Decision Cycles. This allows taskforce members to study, analyze, discuss, reflect, and review the research and feedback from the field around a specific part of the framework. You can read more about the first two Decision Cycles on the shared definition of an early childhood educator and the competencies needed for all individuals within the profession here.
Right now, the taskforce is asking for feedback on Decision Cycles 3, 4, and 5. These Decision Cycles focus on the following important questions:
Should the early childhood education profession have specializations? When and why should individuals specialize?
What preparation is required to become an effective early childhood educator? Where does this preparation occur and what are the differences between degree levels?
How many professional designations or levels are there in the early childhood profession and what do these designations mean?

We need your input!
Child care resource and referral (CCR&Rs) agencies are a critical partner in providing professional development and in supporting our workforce. Your voice is needed so the taskforce understands the needs and challenges of our workforce. We can't do this without you!
Join Our Webinar
Join us on Wednesday, April 25 from 11:30-1:30 EST for a Power to the Profession webinar led by Mindy Bennett, Director of Family & Community Engagement Content at Child Care Aware® of America, where you will learn more about Decision Cycles 3, 4, and 5 and have opportunity to give input. You can also complete the survey to share your feedback. Comments must be received by April 30.
This is our opportunity to help shape our profession for the future. Please plan on attending the webinar and complete the survey today!