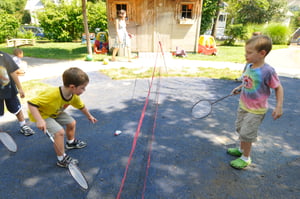 We've seen recent numbers showing that rates of obesity are continuing to increase among some low-income children ages 2-5 – but there is hope on the horizon.
New results from the first of its kind study show that obesity measures significantly improved among children ages 2-5 who participate in Head Start Center-based nutrition and healthy living programming, such as Thriving Communities, Thriving Children (TC2), when compared to children not in the program.
This is both a welcome relief and an upcoming challenge as government funding for these critical health and nutrition programs come under fire.
Special funding partners like the Kellogg Foundation have been making great strides with these programs in states like Mississippi and Louisiana, which expand previous school-based obesity prevention efforts by focusing on several key factors at Head Start Centers:
Addressing foods served by Head Start Centers,
Food-based education
Daily physical activity, and
Health education.
Child Care Aware® of America recently received funding from the Robert Wood Johnson Foundation to expand technical assistance activities in targeted states along the same lines - focusing on health, nutrition and obesity prevention as part of the Child Care and Development Block Grant (CCDBG).
We're excited to launch this partnership and do the important work of educating CCR&Rs and community partners on health and early care and education.
In the meantime, here are a couple of our go-to resources for health and nutrition information for kids:
RWJF Healthy Kids, Healthy Communities