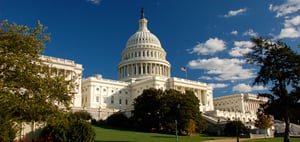 Washington, D.C. -- Senators Patty Murray (D-WA), along with Casey (D-PA), Hirono (D-HI), Franken (D-MN), Markey (D-MA), et al on Tuesday, introduced the Strong Start for America's Children Act of 2015 in the Senate. The legislation would follow much of the ideas set forth in President Obama's 2015 State of the Union address, creating a new program providing enhanced access to prekindergarten for low- and moderate-income families, expanding partnerships between Early Head Start and child care programs, and providing funding for the education of children with disabilities.
Representatives Bobby Scott (D-VA) and Richard Hanna (R-NY) are the sponsors of the House version.
"The introduction of this bill in the Senate sends a clear message that early education is a priority to this Congress, and that it's key to the growth and success of children in this country," said Lynette M. Fraga, Ph.D., Executive Director of Child Care Aware® of America. "The earlier we reach our nation's most vulnerable and at-risk populations, the better off they will be upon entering formal education and, eventually, the workforce."
The measure also calls on Congress to continue to support the Maternal, Infant, and Early Childhood Home Visiting (MIECHV) Program. MIECHV has shown significant progress in improving the development of children from low income families.
Click here to read more information on the Strong Start for America's Children Act of 2015.
About Child Care Aware ® of America
Child Care Aware of America is our nation's leading voice for child care. CCAoA works with state and local Child Care Resource and Referral agencies (CCR&Rs) and other community partners to ensure that all families have access to quality, affordable child care. CCAoA leads projects that increase the quality and availability of child care, offer comprehensive training to child care professionals, undertake research, and advocate for child care policies that improve the lives of children and families. To learn more, visit usa.childcareaware.org. Follow them on Twitter @USAChildCare and on Facebook at facebook.com/usachildcare.